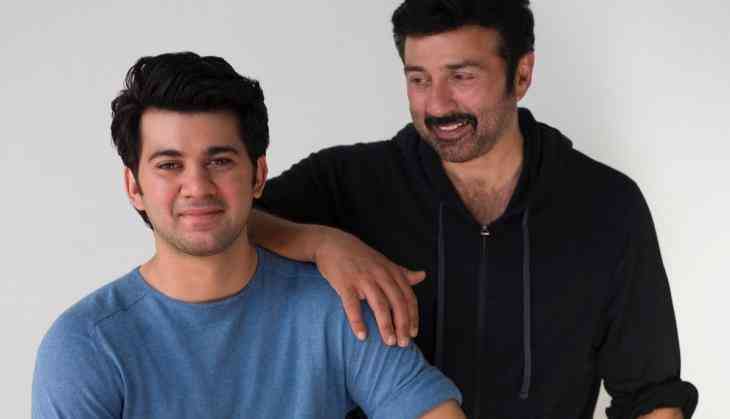 Bollywood actor Sunny Deol's son Karan Deol has done something that has made buzz even before its first film Pal Pal Dil Ke Pas promo didn't come. Actually, these days one video of Karan Deol is getting viral on social media in which he can be sitting sensitively in the metro. A video of Karan Deol is getting viral in which Karan Deol is travelling in metro and sitting quite silent.
It is very rare when we see any star kid is travelling with public transport and especially when you belong from Deol family.
In this video, Karan Deol is looking in a very normal outfit and he is just smiling in front of cameras. It is being told that Karan Deol was coming back from the shooting of his debut film Pal Pal Dil Ke Paas.
It is known that Sunny Deol after directing his comeback film Ghayal Returns, is now totally looking forward to his son's debut film. These days he is directing the film called Pal Pal Dil Ke Paas, the title of the film has taken from Dharmendra's hit song.
Also Read - Gully Boy actor Ranveer Singh apologizes after his crowd surfing stunt went wrong, leaving people injured