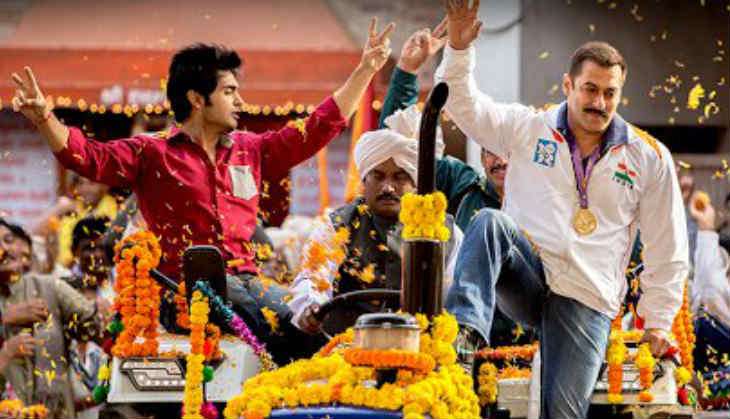 Salman Khan's Sultanhas set the Pakistan Box Office on fire. The sports drama raked in Rs 3.5 crore on the ticket window on its first day - the highest collections of a Bollywood film in Pakistan.
On 7 July, its second day at the Pakistan Box Office, Sultan collected Rs 4 crore. With a two-day total of Rs 7 crore, Sultan is now the only Bollywood film to create a record of this kind in Pakistan. The wrestling drama has also crossed the opening day figures of most Pakistani films.
The film had 325 shows in total on 6 and 7 July, with most places reportedly adding extra shows to meet the demand for the film. In fact, some theatres also added extra seats in the halls to accommodate the demand for tickets. Traders suggest that the film is going strong even on 8 July.
-- Number sourced from Boxofficedetail