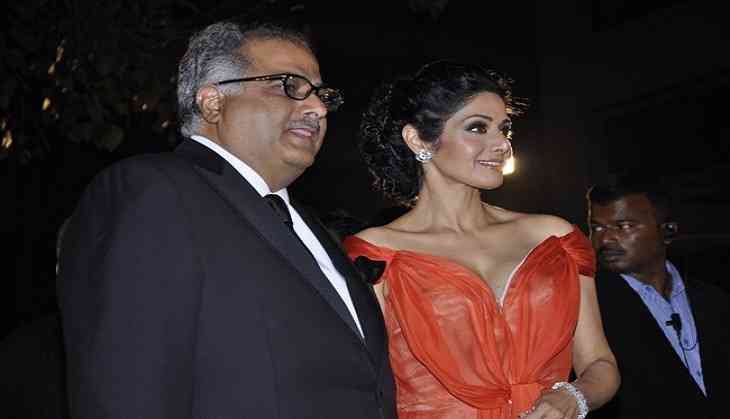 Boney Kapooe - Sridevi (file pic )
As we all know, since some time now Sridevi and BOney Kapoor's daughter Jhanvi Kapoor has been making news as the speculations for her debut in Bollywood are on.
Recently, there were reports of Jhanvi Kapoor to debut in filmmaker Karan Johar's next film and the 18 year old was asked to avoid public appearances until her grand launch.
According to sources, Sridevi and Bnoey Kapoor can't see eye to eye as far as Jhanvi's debut is concerned. .Sridevi wants Jhanvi to debut in Dharma Productions, as she feels she would get a proper launch in the industry by Karan Johar just like Alia Bhatt got, but Boney Kapoor wants to launch his darling daughter Through his own production company, say the sources.
Let's see who Jhanvi chooses to support.