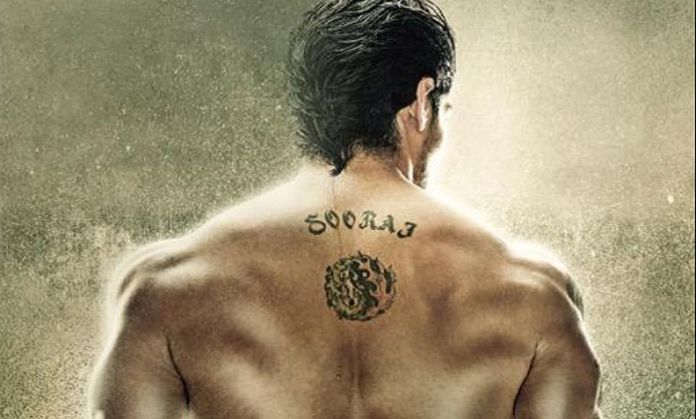 Sooraj Pancholi is yet another newbie with all the typical standards of a Bollywood 'hero' in place. Except acting, of course.
As we are yet to see Hero to verify whether he has done a better job in the film than the trailer, here are a few interesting questions that Pancholi answered about what everyone can see -- his muscles. Check these out:
My fitness regimen: I work out twice a day. I feel cardio in the morning is very important for general well being, and I do weight training in the evening. I sometimes train thrice a day because I also have to do my martial arts training in the evening.
My best body feature: My biceps.
My tip for the perfect body: Eat well . your abs are not made only in the gym but they are also made in the kitchen.
My diet consists of: Proteins, carbohydrates and vitamins in the right balance.
I became interested in fitness: At the age of nine when I started learning martial arts. I started training at the age of 14! After watching Sylvester Stallone on television, I decided I wanted a body like him and started going to the gym.
In my opinion the Bollywood actress with the fittest body is: Deepika Padukone.
In my opinion the Bollywood actress with the fittest body is: Tiger Shroff.
The relationship between fitness and health: Both are equally important. It is a case of 50-50 so it's best to concentrate on both.
The best compliment I have received for my body: I was told 'You have a manly physique.'
Tip for fitness: Don't smoke. I neither smoke nor drink.
-- With inputs from Bollywood News Services