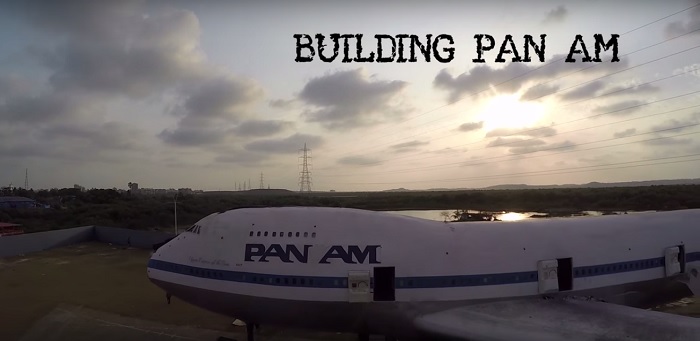 When Ram Madhvani set about to direct a biopic on PanAm heroine Neerja Bhanot, he knew his biggest challenge would be to make his depiction of the 5 September 1986 attack as realistic as possible.
Shooting inside a real flight is of course, no easy task. So Ram Madhvani and the production team of Neerja decided to build a plane. Yes, you read that right.
During a brain-storming session, many said the project was too ambitious. But that did not seem to deter the production team. Over the course of 48 days, the design team built every bit of the set - from the cockpit and the aisle, right down to details like the seat belts and shutters.
Also Read: Neerja: 3 things Shabana Azmi said about the Sonam Kapoor film
The flight looked so real that director Ram Madhvani shot for the entire film in real time with prolonged shots. Team Neerja, including Sonam Kapoor, reportedly grew attached to the set and had an emotional shooting wrap up session.
Watch this video to find out how the team created the PanAm flight:
Neerja releases on 19 February 2016.
Also Read: Neerja: How are Aamir Khan and Vidya Balan associated with the Sonam Kapoor hijack drama?