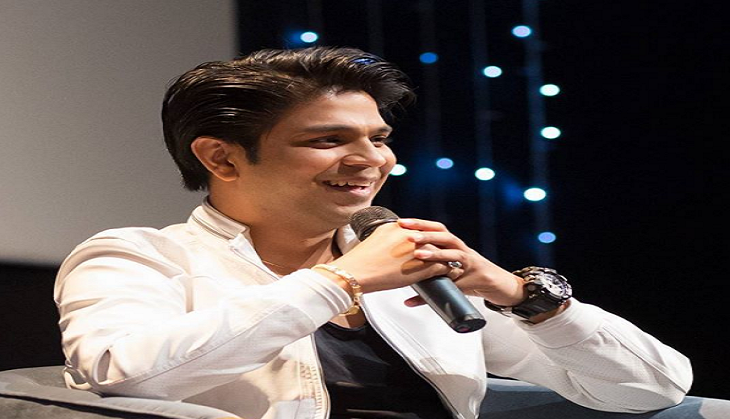 Ankit Tiwari is one of those Bollywood singers whose songs go viral as soon as they are released. He has sung quite a number of famous tracks such as 'Galliyan', 'Sunn Raha Hai' and 'Tu Hai Ki Nahi' and now he is ready to get a life partner in his life. All thanks to his 'Dadi' who while traveling on the train found the perfect match for his grandson.
As per the reports, the singer is all set to walk the aisle on February 23 and the name of his bride is Pallavi Shukla who is a mechanical engineer by profession and lives in Bangalore. Pallavi who met Ankit's Dadi during a 6-hour-long journey from Kanpur to Delhi.
Ankit's Dadi and Pallavi were in the same compartment when they both started talking to each other. Mid-conversation, dadi realized that Pallavi is the best life partner for Ankit who has no time for love because of all his work commitments. Now both the families are busy shopping for their wedding and are quite happy.
They both will get engaged on February 20 after which will happen the haldi, sangeet and mehendi ceremony. Their wedding will take place on February 23 in Kanpur followed by a reception that will be thrown on February 26.
When Ankit's elder brother Ankur was asked about the whole scene he said, "Usually weddings in our family last 10-12 days, but Ankit doesn't have the time. His shows are booked months in advance and we worked on his dates."
It seems as if Ankit too knew that Pallavi was the perfect partner, for him. When he was asked to describe his bride he said that as soon as his dadi announced the news of Pallavi becoming the daughter-in-law of the family, everyone included him agreed at once. He said, "I'm happy that the family is happy and a little nervous too. She is a very sweet and simple girl. During our first meeting, there were 10 others seated between us."
On the work front, Ankit's recently composed songs will hit the theaters with the release of Sidharth Malhotra Manoj Bajpayee and Rakulpreet Singh starrer Aiyaary