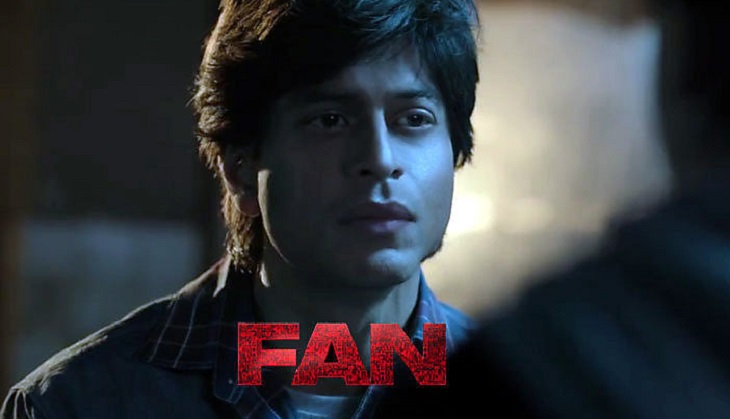 Shah Rukh Khan's Fan witnessed a massive drop in collections on Monday (Day 4) as it raked in around Rs 6.05 crore - taking the four day total to 58 crore approx. 
While the mass centres showed hints of Monday's crash right from the second day, the multiplexes also saw a significant decline. The collections at mass dominated circuit like Central India (CI) fell by more than 60 per cent in comparison to Sunday. The collections at Rajasthan too came down to Rs 21 lakh as against Rs 76 lakh on its opening day.
Day-wise Box Office collection:
Friday (15 April): Rs 19.20 crore
Saturday (16 April): Rs 15.40 crore
Sunday (17 April): Rs 17.75 crore
Monday: Rs 6.05 crore 
Total: Rs 58.40 crore 
Despite reasonably positive reviews, the film has failed to get acceptance from the audiences - proving once again that word of mouth holds the key to success for any film. 
Also read: Why was Waluscha De Sousa missing from all promotions of Shah Rukh Khan's Fan?
The film will now find it tough to even breach the Rs 100 crore mark at the Indian Box Office - resulting in the second consecutive underperformer for Shah Rukh Khan, after the Dilwale debacle. 
The film's budget is Rs 105 crore inclusive of print and publicity and recovery of the film largely depends on the overseas business. 
Fan recorded a healthy opening weekend of $6.01 million (Rs 40.10 crore) overseas.
Also read: Salman Khan & Kabir Khan's Eid 2017 film is titled Tubelight. Will Deepika Padukone sign on?
Though YRF stands no chance to recover the investment through worldwide theatrical sources alone, the producers might just break even or may be even entail little profits taking in account revenue from all sources which include satellite rights and other income from ancillary sources.