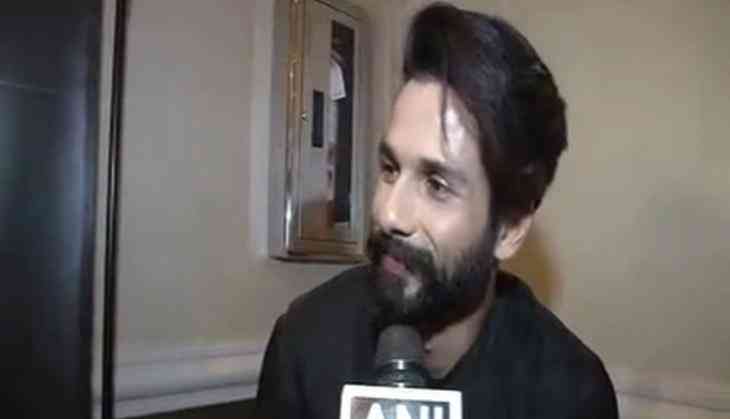 Shahid Kapoor on 'Udta Punjab' IIFA nomination: Sometimes being brave gives you great results (ANI)
Shahid Kapoor, who is nominated in the Best Actor category for IIFA for his portrayal of drug-addicted rock star Tommy Singh in 'Udta Punjab', says it was a 'brave' film to be made.
Post the IIFA Press Conference, in an exclusive conversation with ANI, the 'Haider' star said, "I am very proud of 'Udta Punjab' as a film. It's great that a film which was so experimental and so different is getting so much love, so much appreciation. Almost every award function, there are so many categories which have 'Udta Punjab' in it."
He further added: "It was really brave of Abhishek Chaubey to make such film. It was a difficult film for mainstream actors like me, Alia Bhatt, Kareena Kapoor Khan and Diljit Dosanjh also. Sometimes being brave gives you great results."
'Udta Punjab' has been nominated in seven categories for this year's International Indian Film Academy Awards.
IIFA, which celebrates the achievements of Bollywood in different cities across the world, is being held at the iconic MetLife Stadium in New York from July 13-15.
-ANI