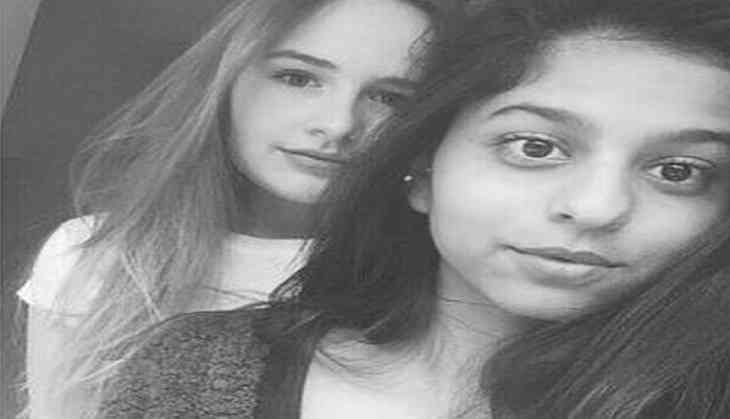 Shah Rukh Khan's daughter
From a few days Bollywood's King Shah Rukh Khan's daughter Suhana is gaining limelight by posting her pictures on internet and she has been hitting the headline once again.
In yet another treat to fans, one of Suhana's fan pages shared a picture which has already started doing rounds on internet. The picture features her chilling with friends.
These days Suhana can be spotted at many public events and parties with her father and friends.
According to the media reports, recently Suhana was spotted in Karan Johar's office with the professional makeup artists and rumours are that she had done a stylish photo shoot there
In these days, the photographs of the star kids have become common and are being circulated by the fans.
But, now Suhana's name has also been added to the list of celebrity daughters who are ready to make a debut. Suhana's acting skills were displayed in a video which got viral last year.
Now when it comes to SRK's daughter then no one is better than SRK's best friend Karan Johar to guide her.
Let's have a look at the pictures of King Khan's daughter:
Meanwhile, there have been rumours about Suhana Khan making her debut in the Bollywood industry soon but there has not been any confirmation regarding the same.