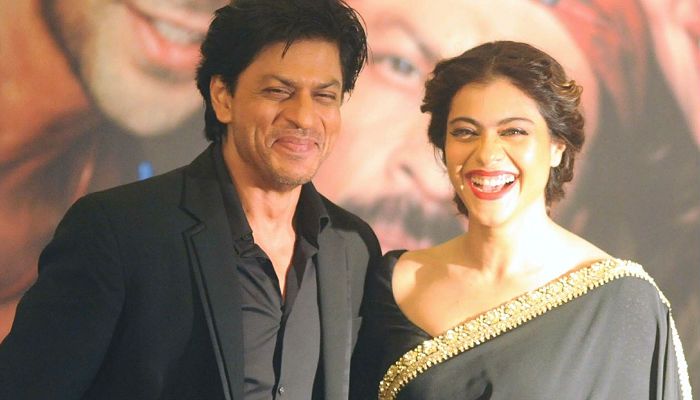 After Dilwale, Bollywood actor Shah Rukh Khan says he'd love to be cast with Kajol again if an interesting and mature love story comes their way. The actor, who is currently wrapping up shooting for his films Raees and Fan, told IANS in an interview that he would sign up for a mature love story opposite Kajol. He said:
"If there's a nice film, if it's interesting and different... maybe a mature love story, that would be nice. We don't (Bollywood doesn't) make too many of those".
"Perhaps Kajol and I... well, I could be totally presumptous about it, but we would be perhaps a good pair as we have done films together for the last 22 years. It will be interesting to be cast in a mature love story, not a yeppy or happy-go-lucky ones we've done before. In our stage, age and life, of whatever that we've seen, maybe we will be able to essay a different kind of emotion as actors," he added.
From Baazigar, Karan Arjun, Dilwale Dulhania Le Jayenge, Duplicate and Kuch Kuch Hota Hai in the 1990s to entertainers like Kabhi Khushi Kabhie Gham, My Name Is Khan and Dilwale, Kajol and SRK have cemented their place as one of Bollywood's most beloved onscreen couples.
Speaking about his critically-acclaimed chemistry with Kajol, Shah Rukh said:
"When we have done films together, people have really liked them even if they are of different genres. You can't ignore that."
"But I think, one, magic cannot be explained. Secondly, lot of the credit goes to the people who have made the films with us, and then most of the credit goes to the audience which for years, has appreciated us."
-- IANS