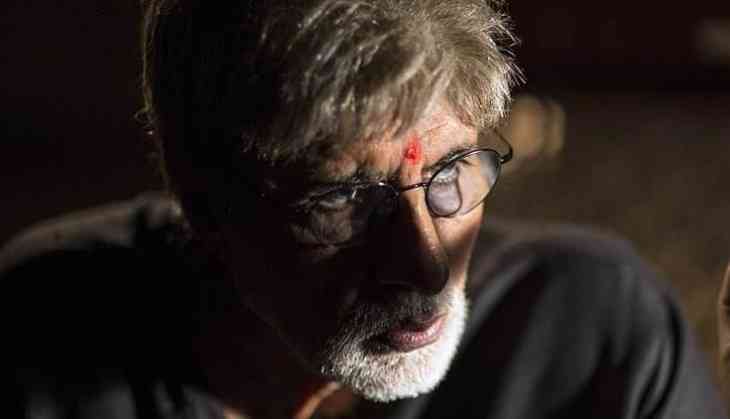 Sarkar 3 is the final instalment of Ram Gopal Verma's desi version of Godfather trilogy. His 2006 immensely watchable film, Sarkar spoke about the politics and power struggle of Sarkar (
Amitabh Bachchan
) and his two sons, Vishnu (Kay Kay Menon) and Shankar (
Abhishek Bachchan
).
The third instalment has only two characters from the original. Sarkar and his ailing wife (Supriya Pathak) and the presence of dead Shankar in the form of a huge picture adorning the wall. The new characters in this instalment include Sarkar's trusted aide Gokul (Ronit Roy) and a mute bodyguard, Raman (Parag Tyagi).Then enters the aggressively ambitious grandson, Shivaji Nagre (Amit Sadh), toppling the apple cart with his brusque and daring ways. Unknown to him, his girlfriend Anu (Yami Gautam) has a personal score to settle with Sarkar. She suspects Sarkar of having killed her builder father.
An arrogant broker, Gandhi visits Sarkar to demand that he offer protection to them for an illegal rehabilitation in Dharavi. Sarkar refuses to do so on principle and that's when things start heating up for him. His life is under threat and his wife is mighty worried. Gandhi's boss, Michael Walia (Jackie Shroff) is eccentric, ruthless and out to destroy Sarkar's fiefdom.
Bachchan stays true to Sarkar's mannerisms, but his character is etched out to be more verbose and thus less intimidating than the earlier two versions.Amit Sadh had a big pair of shoes to fill and he fails miserably in the attempt. He lacks the passion or the aggression that his character demanded.Jackie Shroff, though his charming self, ends up being an unwittingly hilarious character thanks to the most inane and random dialogues that he's made to spout and his clueless and half naked prop of a girlfriend.
Manoj Bajpayee
shines as usual in a small but important role of Deshpande, a political leader.
The story is decent (written by P Jaykumar and Ramkumar Singh) but the dialogues are inconsistent and all over the place.
The best part of this film is it's climax which vaguely reminds you of Ramu's once upon a time displayed brilliance as a maverick film-maker. Only Bachchan's formidable and graceful presence struggles to make sense in this otherwise inconsistent and tiresome movie.
Stars: Two