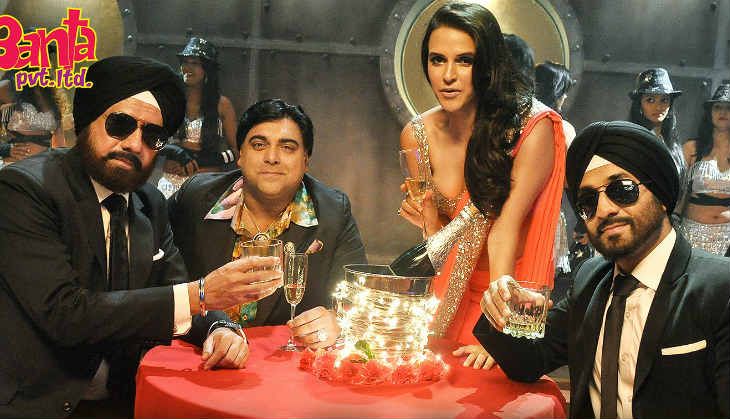 Rating: 1 star
Highs: 
Running time of under two hours
Lows: 
Running time of over two minutes

Everything else
The things we do for money. Just like Shah Rukh Khan is always criticized for dancing at NRI weddings, or MS Dhoni is mocked for endorsing every second brand, or Sachin Tendulkar was lambasted for unleashing his voice upon us in different ad films, I believe - for the sake of moral high-grounding consistency - that nobody should be spared. 
Even Naseeruddin Shah will take Sona Spa to his grave. Therefore, it's my right to call bullshit when I see it. So what if it's the more "skilled" variety of Sanjay Mishra, Boman Irani and Vijay Raaz? They've sinned - and they've done so repeatedly over the years (I won't let them forget it) - and this must be pointed out. 
It's quite clear they do this for the paycheck, so let's not kid ourselves by calling this a kiddie film. For one, Indian children aren't brain-dead apes. Using horse neighs and cow moos as sound cues doesn't automatically fool them into believing this is some deluded Patiala version of The Jungle Book. 
I understand that Santa-Banta jokes have been a brand for decades now. But surely, this revered institution deserves a better movie. By treating them as India's Dumb and Dumber, they're not just inviting the wrath of religious nuts; they're offending all of mankind with eyes and ears and a functioning mind. With snippets of animated action inserted randomly in between, it looks like even cartoons turned a deaf ear to this script. 
There's somewhat of a Pink Panther-ish plot. Actually, forget I mentioned that. There's somewhat of an Adam-Sandler-on-acid plot: 
Santa (Irani) and Banta (Vir Das; exceedingly unfunny for a standup comic) are two inane simpletons who are mistakenly sent as RAW agents on a mission to rescue the kidnapped Indian High Commissioner in Fiji.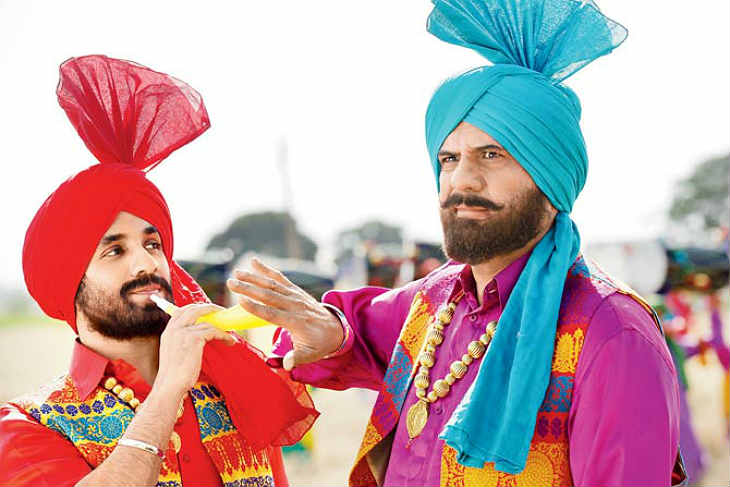 Photo: a film still

Don't ask why. Neha Dhupia is somewhere in this sordid mess; she exists solely to show off her curves. They naturally bungle up a whole assortment of sub-plots and idiotic characters with their shenanigans: A Nepali don (Johnny Lever) who receives anonymous phone calls addressing him as a watchman ("Bahadur, gate khol do!"), a business tycoon (Ram Kapoor) named Sonu Sultaan whose name becomes everything from Razia Sultaan to Sonu Nigam, a Lara-Croft-style agent named Cutie (Lisa Haydon), and many other inconsequential and utterly incompetent attempts at David-Dhawan-ish humour. Even the master can't replicate his own legend anymore; his pretenders never will. 

Which brings me to Fiji - Bollywood's second Delhi. Every third C-grade comedy and B-grade thriller is shot in this tiny island country - clearly a result of some insanely profitable ongoing production/promotional package. Not one Indian film has bothered to actually exploit its resources or explore its culture as part of its being. 

Instead, most of them just land up there; some are even shameless enough to pass it off as Goa and Mumbai. This one doesn't go so far. But then again, this isn't really a film. This is, as its title brazenly admits, a joke of a business arrangement.