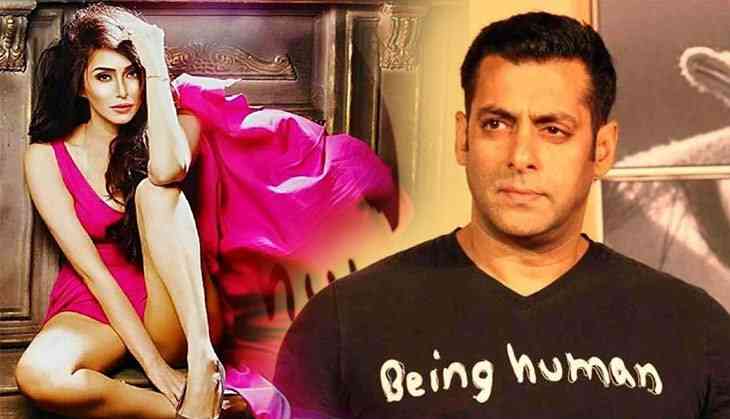 Salman Khan's Being Human CEO Manish Mandhana is in trouble when the model-actor Andria D'Souza accused him of physically abusing her due to which she lost her hearing ability. Manish Mandhana runs the family business named Mandhana Retail Ventures Ltd and holds a significant stand in the high street fashion and have manufacturing and distribution rights for Being Human clothing.
Andria who first met Manish in Dubai in 2015 during the launch of Being Human store said that they started chatting on social media since then and hit off instantly. She added that she was aware of his marriage and lied to her that he is in troublesome marriage and are only together because of their kids.
Initially, they were in happy space but soon in mid-2017, their relationship hit the rough patch when Andria learnt that Manish flirted with other women in a similar manner and later dumped them. D'Souza, who was last seen in Kamasutra 3D, said that the first incident of physical abuse took place in August 2017 when her friend stayed back at her house after the shot which took place at her home. During night Manish came to her house and laid down beside her friend and when Andria came to the room Manish suggested her to sleep in between to which she felt disgusted and asked him to leave the house.
She added that the very next morning even her friend complained to her that Manish tried to feel her up. And when she went up to him to confirm if he hit her heard because of which she had to skip Bigg Boss 11's audition as her face got swollen from that incident. She continued that this was not the end in November 2017 something worse happened, she alleged that she received snapshots from other women of him flirting and when she went up to Manish to seek justification this act and dared him that she will tell everything to her wife, he turned violent and beat her hard that after four days she mustered the strength to visit the doctor and since then she started dripping into the depression it was only after 6 months when her cousin came over and admitted her to Jaslok Hospital they got to know that she has lost the sense of hearing from her right ear due to the nerve damage.
She even texted her wife but she was in no mood to listen to her and after 15 months she mustered her courage to file FIR against Manish of physical abuse as he is a powerful man and can manage to get away from it but still she went up to seek justice from police of the wrong deeds of Manish Mandhana.