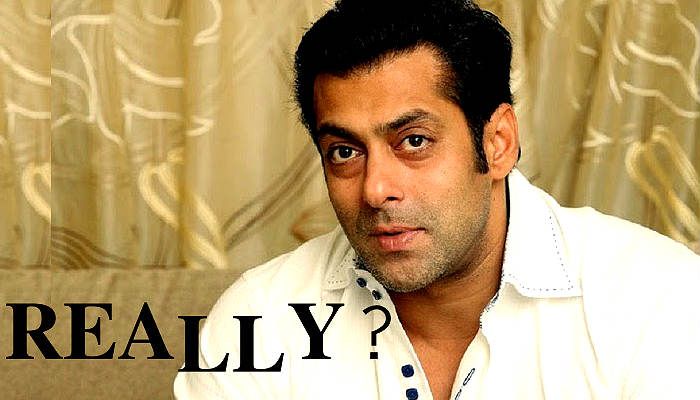 Actor Salman Khan was allegedly robbed of his belongings at a night club last week by four women.
As reported by Zoom, the actor took out his belongings and kept them on the table in the club, before talking to the four women who introduced themselves as his ardent fans. The actor reportedly left the table unattended but on his return he found his valuables missing. The girls too, were nowhere to be found.
Realising what had happened, Khan's guards suggested that he file a police complaint. But Khan refused to do so, fearing that it would draw unnecessary attention to the issue. The stolen items reportedly include the actor's wallet, his watch and his famous Bajrangi Bhaijaan pendant.
Meanwhile, when a leading daily approached the actor's baby sister Arpita Khan Sharma to comment on the issue, she dismissed the story.
"It's not easy to rob Salman. He has not visited a night club in recent times nor does he carry a wallet," Arpita said.
However, film director and producer Nandita Singga confirmed the news saying:
"Yes, Salman Khan was robbed and had to increase his security from two to 14 men."
Well, if Salman Khan can get robbed in Mumbai, Mumbaikars better stay alert!