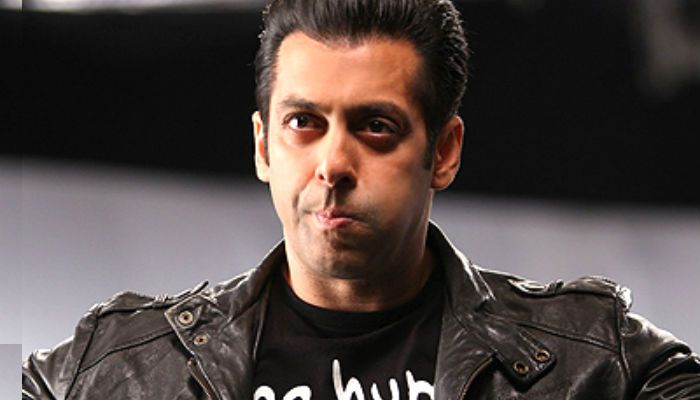 Bollywood superstar Salman Khan thinks kissing scenes are not necessary in a film.
There were reports that the 49-year-old actor edited the 30 minutes including a kissing scene from Sooraj Pancholi and Athiya Shetty's debut film Hero. And this is what Salman Khan has to say about this:
"There is no kissing scene in the film. We wanted to put one but they (Sooraj and Athiya) refused. I have not done kissing scene throughout my career, how can I ask them (Sooraj and Athiya) to do it. I don't think they also wanted to do a kissing scene and i don't think any script demands a kissing scene. Over and above that, what's the need to show kissing scenes on screen?"
The film Hero has tag line 'Rebel, love and freedom'.
When asked about how he has contributed to it, Salman said:
"My contribution to Hero. I have contribution towards love, freedom and some what for rebel." He thinks a film has to be good for it to be successful, it (film) doesn't need established face to promote newcomers. "Sooraj Barjatya (director of Maine Pyaar Kiya) at that time was not an established face but he produced Salman Khan in the industry. It is about how good the film and its music is.. The audience response makes film successful and make stars."
Hero is slated to release on 11 September 2015.
-- PTI