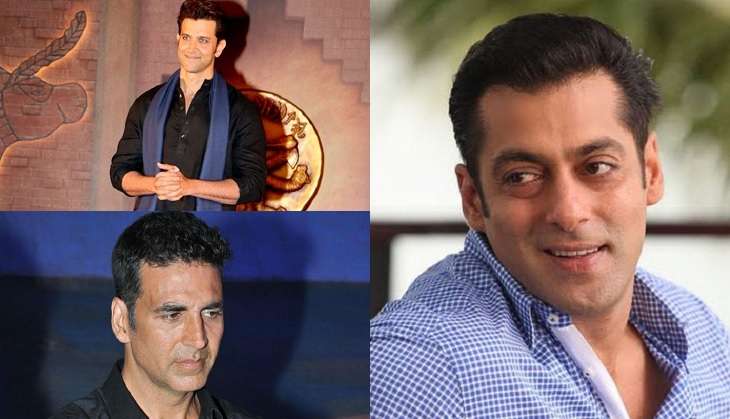 Salman Khan has topped the list of advance tax payers in India as the Bajrangi Bhaijaan actor has paid the highest advance tax for the financial year 2016 - 2017.
According to media reports, Salman Khan has paid advance tax of Rs 16 crore as compared to Rs 11 crore in the last financial year. The year 2016 has been a fruitful one for the actor as his only release, Sultan raked in over Rs 550 crore globally.
Following Salman Khan is a tie between Akshay Kumar and Hrithik Roshan. Both the superstars have paid Rs 11 crore advance tax.
Top Advance tax payers for 2016 - 17:
Salman Khan: Rs 16 crore
Akshay Kumar: Rs 11 crore
Hrithik Roshan: Rs 11 crore
Ranbir Kapoor: Rs 7.80 crore
Kapil Sharma: 6.06 crore
The department however refused to give advance tax numbers of three actors: Shah Rukh Khan, Amitabh Bachchan and Aishwarya Rai. A senior official from IT department about holding back the data pertaining to the three stars, told a leading website,
"But these numbers could not be revealed, as all three are under investigation by the department. Bachchans' are getting probed in Panama Papers leak case and Shah Rukh for his investment in Dubai and other Gulf countries".
Amongst other stars, Aamir Khan paid an advance tax of 3.70 crore.
-- With India Today Inputs