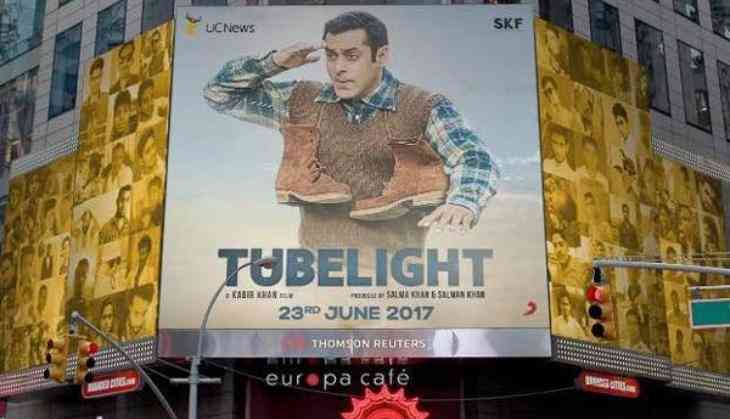 Salman Khan again shines at Times Square with his 'Find Laxman's Brother' squad
Salman Khan's upcoming highly-awaited film 'Tubelight' has been making headlines every single day owing to its unique promotional strategies. Recently, the poster of the Kabir Khan's directorial was spotted at New York's Times Square with a unique caption, "My brother is missing, help me find him".
The poster also had UC News logo embedded on it and had raised the temperature of excitement amidst the fans and passers-by in and around Times Square building. Not keeping the fans waiting for long, the very next day, UC News had announced a game, wherein fans had to join Salman's aka the "Laxman's" squad to find his brother. Over one million of people had participated in the game, "Find Laxman's brother" and the same had gone viral amidst social media participants.
This morning, the Times Square wall witnessed another round of excitement and this was because Tubelight star Salman and Sohail are shining on the wall with their "Find Laxman's Brother" squad, i.e. the winners of UC news app game.
The movie that also stars Sohail Khan, Chinese actress Zhu Zhu and late actor Om Puri, is all set to release this Eid on June 23, 2017.
-ANI