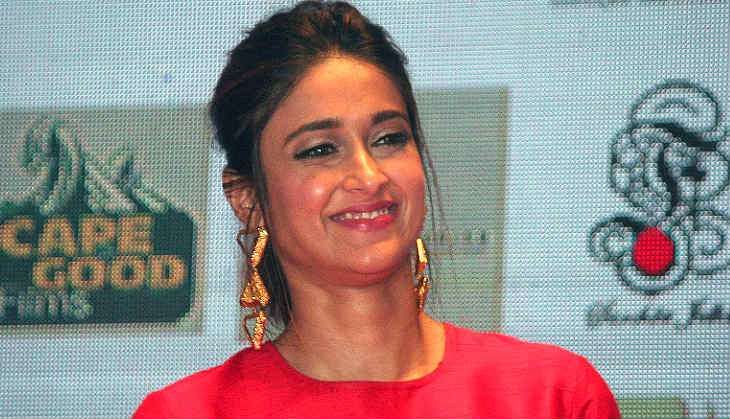 Ileana D'Cruz is coming on screen after her 2014 release -- Happy Ending. The actress, who is now gearing up for Rustom with Akshay Kumar and Esha Gupta says that she missed coming on screen. However, the actress stresses on the fact that preparing for Rustom kept giving her the required momentum as she knew that it was going to be challenging for her.
During one of the promotional events for the film, Ileana talked to a news agency and opened up on many things including her absence from the industry and Ajay Devgn's Baadhshaho. Excerpts:
Rustom is your first film with Akshay Kumar. What was it like to work with him?
I had never seen Akshay in a role like this -- a devoted husband and a patriot. The emotional level he has brought to this film is something else. I haven't seen him cry before, and he can really cry! I was like 'You are a good crier, man.' I love the fact that there was this genuine emotion.
Your character in Rustom has an extramarital affair. Could you relate to the character?
It wasn't the 'cheating' part that was difficult, it was more the aftermath. I think if you are emotionally there and can put yourself in that scenario, you can pull it off. Sometimes, when Tinu would sit with me and run me through the script, I would be in tears by the time he reached the end. So I am quite a cry baby.
Was Rustom a challenge for you?
When I signed Rustom, I had no idea I would be able to pull off the role. I was hoping I could do it. In fact, Akshay kept telling me 'Please have some confidence in yourself.' But I love the challenge of not knowing whether I will be able to pull it off. I get knots in my stomach before I do a scene. I don't care that it took me a year and a half to do this film; I am so glad that I did it.
Also read: Shivaay: Akshay Kumar's Rustom will do well at the Box Office, says Ajay Devgn
Your look in the film has been appreciated...
I haven't cut my hair this short since college. So it felt like 'Oh my God, is that me?' Initially, we tried out a few wigs for my look but I looked more like an old lady so eventually I told the director that I would rather snip off my hair.
You had no Hindi film releasing in 2015. How did that happen?
I wish I had a profound answer like 'I wanted some time off' but all that is rubbish. There was a film that I was meant to do but something happened towards the end of the negotiations, and they went with somebody else. I had a lovely chat with the director who felt so bad and was so sorry, but I was fine about it because the person with whom they went ahead was also amazing. It did feel weird initially, it has never happened before, but now I feel whatever happens, happens for the best. As luck would have it, the film tanked.
Happy Ending released in November 2014 and almost one year after that, in September, I met Tinu Desai (director) for Rustom. I was going to work with Neeraj (Pandey, the co-producer) twice before but unfortunately it didn't work out. The man makes amazing films but I would never end up doing them. I was expecting disappointment again. Tinu's narration had so much intensity about it, it was so real, I was hooked right from the beginning. I was genuinely shocked that I was being offered such an amazing film after all the rubbish films that were offered to me. I didn't even care if I hadn't been paid for this film, I had to do the film.
Also read: Missed out on an opportunity to work with Akshay Kumar in Special 26, laments Ileana D'Cruz
You were in talks with Neeraj Panday for the Dhoni biopic, right?
I was in talks with Neeraj for M.S. Dhoni: The Untold Story. We chatted for an hour in his office. I think it's a very sensitive film. I don't know much about cricket and he wasn't willing to share a lot about the film, which is understandable. We just left it there and hoped we would soon do a film together. I prefer hearing the whole story. After Happy Ending, which I expected to work but didn't, I was particular about hearing what I am getting into. He completely respected that.
How did you react to the break in your career?
I had lost hopes of good films coming my way to an extent. I went through a little phase where I just accepted it. I am not the sort of person who sulks, 'Oh my life has come to an end.' I accept the reality. This was the longest time that I hadn't worked and ironically my last film was calledHappy Ending. Everyone was like 'you disappeared!' But hey, I am not cooped up at home. My mom was in America so I paid her a visit and I travelled all over the place.
Most of your films have been with major stars like Ranbir Kapoor, Varun Dhawan and now Akshay Kumar. Is it a conscious decision to work with big names?
Yes, in a way, because you need someone to back you in a film. I am not sure that I can carry a film on my shoulders right now. One day, I would love to do a film that would bank on me but I need a good director to support me. For now, it's good to establish yourself with really strong actors, and I got that with all the stars.
Continuing with the trend, you are working next with Ajay Devgn in Baadshaho...
I am super excited about Baadshaho. I think Milan Luthria is a fantastic director and I always wanted to work with him. We had a chance meeting on the sets of Rustom and I didn't expect him to revert. But after three months, he called me out of the blue for Baadshaho.
Also read: Rustom: Akshay Kumar is a risk-taker, says Neeraj Pandey
-- Anita Britto, Bollywood News Service