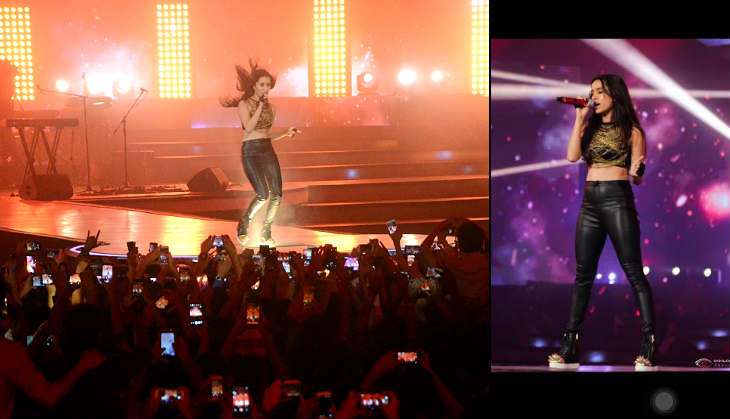 Actress Shraddha Kapoor is gearing up for the release of her upcoming musical drama -- Rock On 2. The sequel to the 2008 hit film sees her playing the role of a singer. And Shraddha seems to be still in character even during the promotions of her film.
At one of the promotional events which happened to be a concert, the Ek Villain actress moved the audience with a live on-stage performance.
Also read: Aashiqui 2, ABCD 2 and now Rock On 2: Hat-trick of sequels for Shraddha Kapoor!
Shraddha, who had previously given her vocals to Teri Galiyan track, crooned popular tracks from both the Rock On films.
Shraddha revealed that the entire experience has been thrilling as this was the first time theAashiqui 2 star was singing live in front of an audience. Talking about the experience, she said:
"It was a very big day for me and for the people close to me. So I felt really nice to have my friends there with me. The only people I missed a lot were my parents. They would have loved to see me live my dream but they had to attend something unavoidable."
Shraddha Kapoor performing at Rock On 2 concert (IANS)
"Both mom and dad have browsed through each and every picture and video of the concert that is available as of now and they have been beaming with pride which adds to my happiness," added Shraddha.
Also read: Rock On 2 teaser : Farhan Akhtar, Shraddha Kapoor and gang all set to recreate the magic