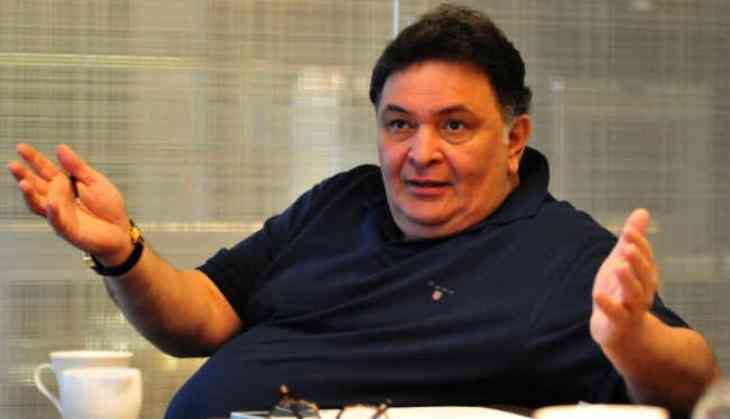 In yet another controversia remark, Bollywood actor Rishi Kapoor is again trolled by people on micro blogging site Twitter after he posted a distasteful meme, involving a heavily pregnant Beyoncé being compared to a flower vase.
This is not the first time that the actor has made such controversy. Before this, Rishi had supported the statement of Farooq Abdullah on PoK, even after this people lashed him badly. This time Rishi Kapoor has ridiculed a pregnant woman with her Twitter account.
In this tweet, he posted a picture by adding two photos. In this picture, a pregnant American singer is compared to a bouquet of flowers. It appears in the picture that a woman who is pregnant, has dressed in red color and has a hair band of flowers on her head. He captioned the photo, "Phool Khilen hain Gulshan Gulshan!"
Phool Khilen hain Gulshan Gulshan! pic.twitter.com/MtpnVPujoB

— Rishi Kapoor (@chintskap) November 20, 2017
After reading his Tweet, people fumed in anger and started lashing him badly on social media. Seeing this tweet of Rishi Kapoor, people got angry. People began to write that you should understand so much that the fun of a pregnant woman is not done.
Here is people reacted angrily:
Budhhe kya budape me sathiya gya h.teri beti ki age ki ladki ka mazak uda rha h.

— Nation first (@Arpithinduporwl) November 21, 2017
baba again daroo jyada ho gai..kam piya karo.nashe me kya kya post karte ho..diluted liya karo n light bhi

— !_m_@kh!| (@Akhiles82132451) November 21, 2017
Shame on u... seriously .... doosro ko aukat dikhata hai apni aukat bhi dikha raha hai.... ghatiya insaan.... no wonder tabhi apne bete se nahi banti hai iski.... pregnant aurat ka mazak bana raha .... teri maa bhi kabhi aasi hui hogi jab tere jaise ghatiya insaan ko janam dia..

— ananya (@ananya60777) November 20, 2017
ऐसा मजाक क्या करना कि लोग भी आपका मजाक बनाने लग जाये.... Muje to pregnancy kahi se kahi tak majak jaisi nahi lagti...na lagi..vry bad sir not expected this frm u...

— Priyanka Acharya (@Priyank210787) November 20, 2017
Objectifying the women - shame shame sir ji - she is having a flower in her womb and u r comparing her with a flower pot - shame shame -

— Atul Banga (@bangaatul) November 21, 2017