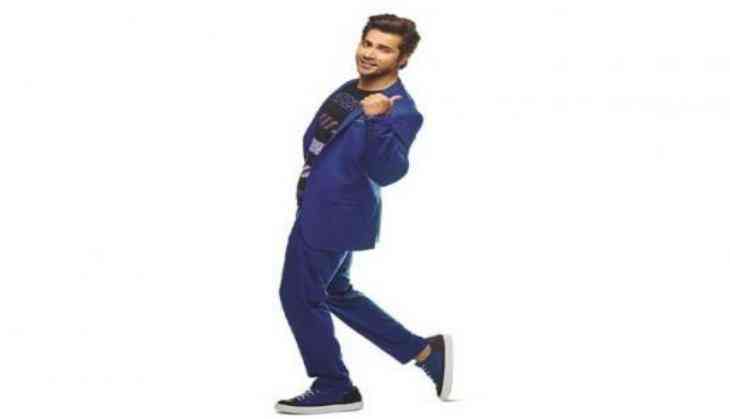 Re-energized and refreshed, the new avatar of SONY SAB unveiled
Underlining its purpose of flipping every frown and turn it upside down, SONY SAB, India's only family humour channel, has launched it's a new brand identity.
The 're-energized' channel will see a new lineup of comedy shows, lively packaging and vibrant visuals aimed at providing an enriching and revitalised visual experience to its audiences.
The new brand expression underlines the channel's conviction "if you are not laughing, you are not living." SAB's new creative expression encompassing new logo, tagline, brand films and new shows is aligned to its goal of making SAB the comedy icon of India.
The new logo features happy colours including bright orange and yellow symbolising vibrancy yet comfort and warmth with a little oomph in the purple. Varun Dhawan has been roped in as a Happiness Ambassador for SAB.
Varun brings in the desired youthfulness, fresh of wave energy and contemporaries to the brand.
The channel promise of Haste Raho India is being brought alive through a series of brand films anchored by Varun against a fresh and energetic foot tapping music track. The new brand personality is aligned to changing aspirations of new India.
The laughter movement is being driven by a line of shows with refreshed flavour of comedy while keeping the core of the content intact. Recently launched 'Sajjan Re Phir Jhoot Mat Bolo' along with upcoming line up of shows like 'TV, Biwi Aur Main', 'Tenali Rama', 'Shankar Jay Kishan, 3-in-1' and 'Aadat Se Majboor' will herald a youthful, contemporary and relatable feel.
There's something for everyone, Haste Raho India!
The latest look of SONY SAB went live on June 13 from 8.30 p.m. onwards.
N P Singh,? CEO, Sony Pictures Networks India, said, "For over a decade, SAB has emerged as the most distinctive channel in GEC and built a sizeable loyal audience. The new, re-energized SAB is all set to deliver on the promise of Haste Raho India as its mission is to be recognised as the 'frown flipper' for Indian audiences. The essence of this new Avatar will be reflected in SAB's new identity and show line-up."
Neeraj Vyas, Sr. EVP & Head, SONY SAB and MAX cluster of channels, said, "The re-energized SAB further strengthens our core proposition through a reinvigorated language of humour and a compelling purpose of making more than a billion Indians laugh more, every day. The new brand identity along with a range of new shows offering more laughter, modernity, relatability and variety, will help us strengthen the connect with our core audiences as well as attract newer audiences to the channel."
Varun Dhawan, Happiness Ambassador for SAB, said, "As SAB's Happiness Ambassador, I am excited to partner with the channel to spread laughter and joy amongst millions of Indians. Having always enjoyed SAB's distinctive content, I look forward to its fresh range of shows lined up. This refreshed flavour of comedy from SAB will certainly kick-start a happiness movement." (ANI-Businesswire India)
-ANI