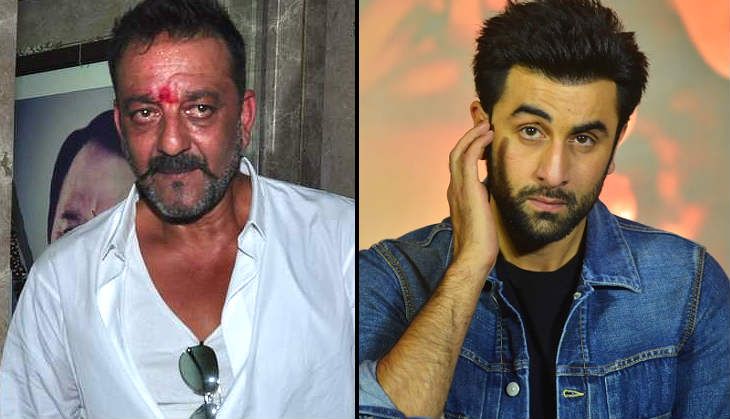 Ranbir is waiting to spend some time with Sanjay Dutt, before he starts preparing to play him in his biopic.
Ranbir Kapoor is said to be already in prep mood for his upcoming biopic of Sanjay Dutt. The film is slated to go floor next month and the actor has asked Dutt to allow him to spend some time with him. A source says, "Ranbir wants to have a meeting with Sanjay Dutt, in fact he plans to spend some time with him to get to know his mannerisms and body language better. He is also apparently planning to undergo a training session to get the kind of body that Dutt had through most parts of his career."
Ranbir has apparently requested Dutt to allow him to hang around with him while he goes about doing his regular stuff.
The biopic on Sanjay Dutt is being directed by Rajkumar Hirani and the makers have announced the project long time ago. Post Sanjay Dutt completed his jail sentence; there have been a lot of discussion about the cast of the film. In fact, Hirani has asked the audience to suggest a title too for the film. It has been reported that Sonam Kapoor is likely to play Madhuri Dixit's character in the film. However, there has not been any official announcement on the rest of the cast yet.