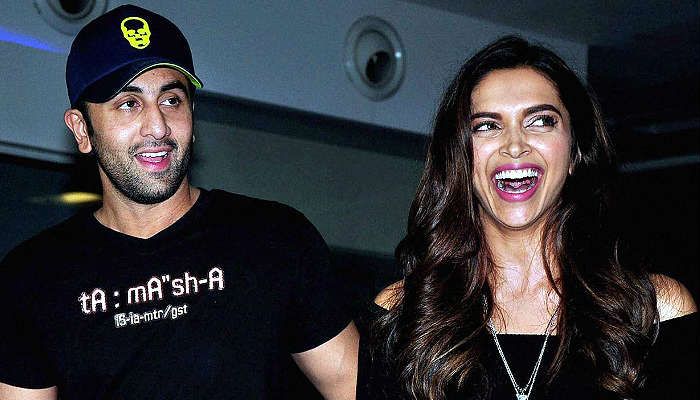 Deepika Padukone has collaborated with Ranbir Kapoor in three films and the actress says it is a pleasure to work with the actor as it has helped her evolve into a better person.
Ranbir and Deepika, who made their Bollywood debut eight years ago with Saawariya and Om Shanti Om, respectively, have worked together in Bachna Ae Haseeno and Yeh Jawaani Hai Deewani and the latest, Imtiaz Ali's upcoming romance Tamasha.
Also read: Tamasha trailer: 'The world's a stage' for Deepika-Ranbir and they play a game across it
The 29-year-old actress loves the transformation Ranbir, 33, has undergone in the last eight years.
"It has been an amazing journey. Eight years ago we were raw, nervous. It was our first film and for no fault of ours we were pitted against each other. Today we are sitting and talking about a film as we are starring in it together," Deepika said in an interview here.
"It feels nice to see the kind of person Ranbir has become, how talented he is. The kind of movies he is doing. I always say that working with him makes you a better person, a better actor. The passion he has for his work makes you work hard," she said.
Also read: Hope Tamasha gets the kind of acceptance Yeh Jawaani Hai Deewani got, says Deepika Padukone
Tamasha releases on November 27.
-- PTI