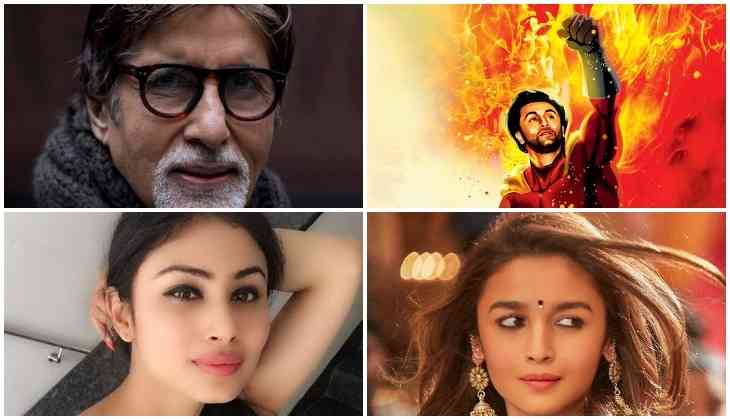 Ranbir Kapoor, Amitabh Bachchan, Alia Bhatt film Brahmastra to release in 3D
A few weeks ago producer filmmaker Karan Johar announced his much ambitious project Brahmashtra. Karan Johar also revealed the leading actors of the film, Ranbir Kapoor to play super-hero, Alia Bhatt as leading lady and Amitabh Bachchan in a pivotal role. This film of Ranbir Kapoor will be inspired from Indian mythology and now we have heard that it will be releasing in 3D.
Since it has been announced that Brahmashtra will be a trilogy, it is clear that the film series will take time to establish the main protagonist and how he will achieve his goals by defeating his enemies. It is said that the film will have a 150 crores budget including high budget lavishing sets costumes.
A TRILOGY ...A FANTASY ADVENTURE....A LABOUR OF LOVE....."BRAHMĀSTRA" pic.twitter.com/8yQ2Y0yWaD

— Karan Johar (@karanjohar) October 11, 2017
One close source to the film has told that this superhero will not resemble from any of Indian superheros like Krrish, and it will a totally new character like Hollywood superheroes. The global CEO of Prime Focus, Namit Malhotra, who is connected with the film, has told that they are not compromising with the scale of the film as they don't want the audience to complain that it was not like Hollywood superhero films.
On the other hand Namit also confirmed that the film will be releasing in 3D, however, it will be shot in a regular manner. Later, they will convert it to 3D for the theatrical releases. The first part of the franchise will hit the screens on Independence Day, 2019.