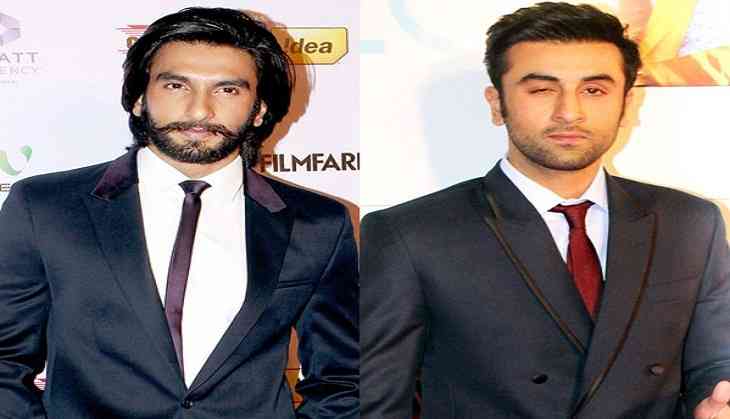 Ranveer Singh & Ranbir Kapoor (file pic)
Last year during an interaction when Sonakshi Sinha was asked about the suitable person to play her father in his biopic, she replied no one other than Ranveer Singh can play the legend.
Recently, during an interaction, Shatrughan Sinha stated Ranbir Kapoor and Ranveer Singh both the talented actors can be suitable for his biopic. "I have been hearing people are interested in making a biopic on me. I am looking forward to it. we have many young talented actors these days. Previously, (during our days) in films commitment used to be more and now it's more about professionalism. thanks to the new culture."
Earlier last year, the actor had also launched a book on his life, Anything But Khamosh: The Shatrughan Sinha biography by Bharathi S. Pradhan