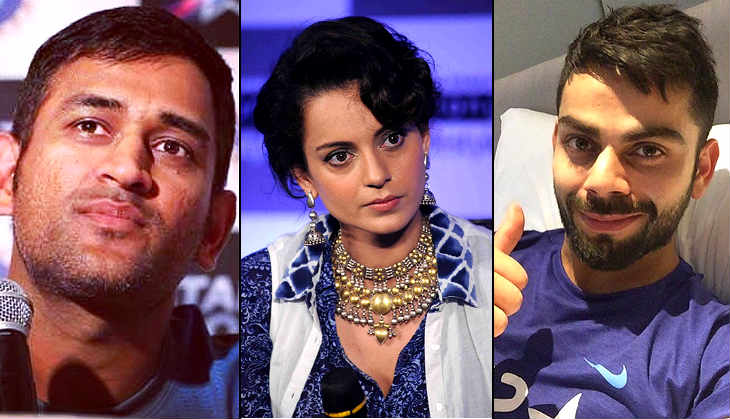 After directing Kangana Ranaut in an ad film with Amitabh Bachchan, it looks like Rajkumar Hirani will work with the Bollywood queen yet again.
According to reports, Hirani is set to direct MS Dhoni, Kangana Ranaut and Virat Kohli in an advertisement which will be aired during IPL 2016.
"Things are being kept under wraps as of now. But we know that the ad film will start airing during the upcoming IPL 2016. It'll be a one-day shoot in Mumbai on 7 April," said a source close to Hindustan Times.
Also Read: Rajkumar Hirani directs Amitabh Bachchan and Kangana Ranaut in an ad film
Though details about the brand for which the three are teaming up is not known, it will be interesting to see what Kangana does in an ad film featuring two of India's biggest cricketing icons.
This is not the first time a Bollywood actor is collaborating with cricketers. In the past, Priyanka Chopra, Anushka Sharma and Preity Zinta have worked with Virat Kohli, Chris Gayle and MS Dhoni, respectively.