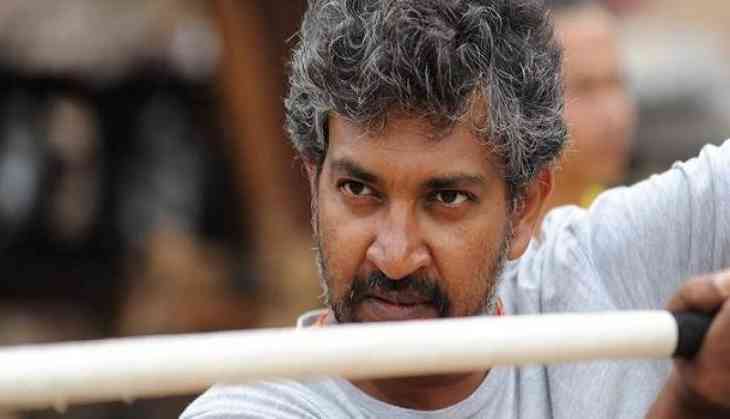 Rajamouli all for re-release of 'Baahubali: The Beginning'
Director S.S. Rajamouli says it's a 'fantastic idea' to re-release the original 'Baahubali' saga a fortnight ahead of the second part.
In an unprecedented marketing move, the distributors of the Hindi version of the original 'Baahubali' saga have decided to release 'Baahubali: The Beginning' before 'Baahubali: The Conclusion' releases.
Rajamouli said: 'It is a fantastic idea. Because when 'Baahubali: The Beginning' released in July 2015, it was not a big film. It gradually picked up.
'Of course, there are still a lot of people in the northern states who haven't watched part 1 in the theater. So, I think it is definitely a fantastic idea. Mumbai exhibitor Anil Thadani is eager to do this and I think it is a great idea.'
Trade analyst Atul Mohan agrees.
'Yes, why not? There are two advantages. Firstly, there is no content doing well at the box office and cinema halls are running empty, particularly post 'Badrinath Ki Dulhania'. Secondly, 'Baahubali' part 1 was a phenomenal success and watching it on the big screen again would be experiencing the experience again.
'Those who missed it would love to catch it before part 2. And for repeat audience, it would be a ravishing recall. Though the film has been shown on TV channels and is available online on OTT platforms, but we all know 'Baahubali' is made only for the big screen.'
Adds critic Raja Sen: 'I think even the people who missed the film the first time around know how it was hailed as a spectacle, and wouldn't miss it now. Ahead of the new film, they get a chance to be as hyped about the sequel as fans of the original.'
-IANS