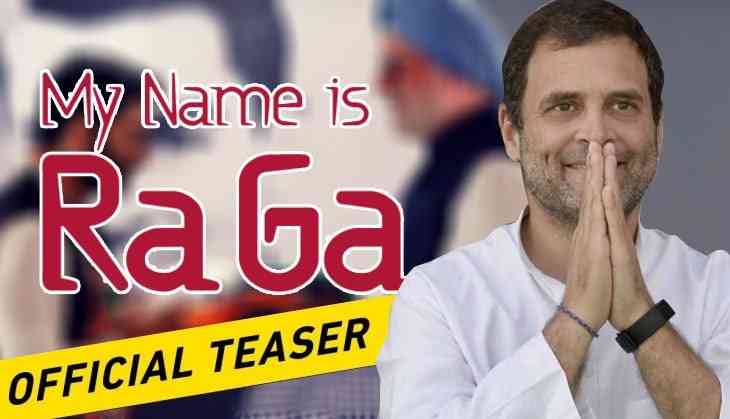 Ahead of 2019 Lok Sabha polls, political leaders are finding a unique way to grab the attention of the voters. Even they all have been taking the help of films like Accidental Prime Minister, PM Narendra Modi. Through these films, political leaders are trying to show their struggles and other reality to their voters so as to build their positive image.
Now, following the same trend, a new film name has come to light i.e. 'My Name Is RaGa'.
In this film, the life journey of Congress President Rahul Gandhi from his childhood to his political career will be shown.
However, the first teaser of the film is out now. In the 4 minute-long teaser, Rahul's journey from his childhood to till now has been depicted.
Check out the first teaser of 'My Name Is RaGa':
This film has been directed by Rupesh Paul. Earlier, Rupesh had also directed films such as Secret Diary of Monalisa Saint and Kamasutra 3D.
Also read: Shocking! PM Modi greeted with 'Narendra Modi, Go Back' slogans during his two-day tour to Northeast states; see visuals