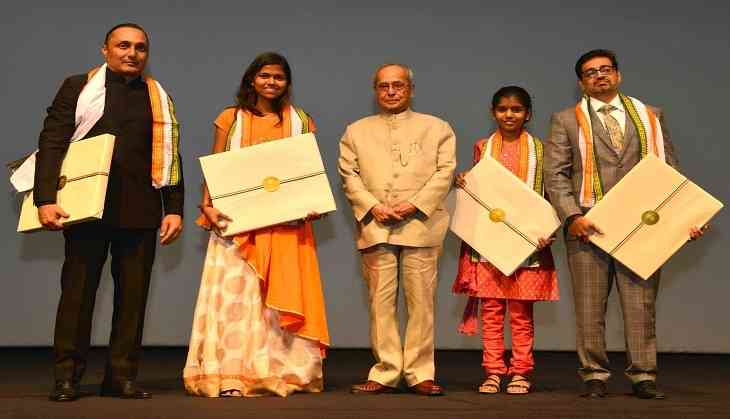 Rahul Bose and President Pranab Mukherjee with the team of Poorna (Pic from the special screening of Poorna)
Rahul Bose's upcoming film Poorna is all set to release on March 31, 2017.
But, before the film hit the theatres, the actor held a special screening for the President of India, Mr. Pranab Mukherjee.
The cast and crew of the film were also present at the screening.
The film is a biopic on the youngest girl to climb Mount Everest, at the tender age of thirteen. Poorna Malavath, a tribal girl who fought social stigmas and achieved her dreams.
This is Rahul's second film as a director. The film stars himself with Aditi Inamdar playing Malavath Poorna.
The film is also produced by Rahul Bose and his production house and co-produced by Amit Patni.