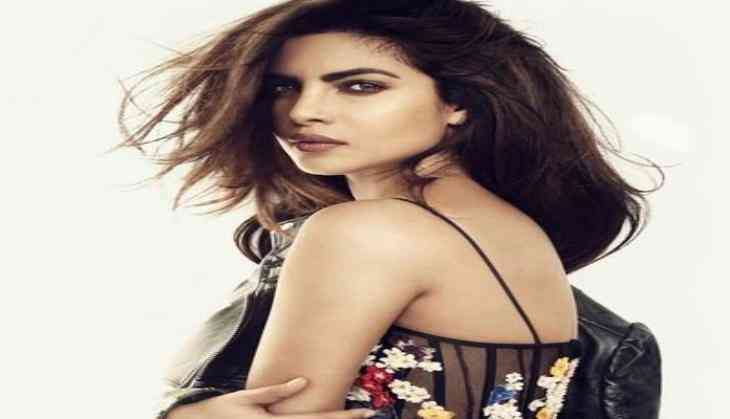 Everyone knows what kind of special bond Priyanka Chopra shares with her mother Madhu Chopra and it does not surprise anyone that she sees her mother as her hero.
The 'Bajirao Mastani' star took to her Instagram page to share an awwdorable picture with her 'Girl Hero' as a part of a United Nations initiative.
Alongside the photo, she wrote, "As cliched as it may sound, my mother is my #GirlHero. She is a feisty woman that came from a small town, who ran away from home to pursue her dream job. She was a doctor in the armed forces, has over 8 different medical certifications, is a certified pilot and she speaks 9 languages! She also used to ride around in an open top jeep (what a badass!), Whew! She's also an amazing mother, daughter, sister, wife, business partner."
The caption also stated that she has taughter her to be everything and anything she wants to be.
"She's the one who taught me that I could be anything and everything I want to be. And that's why she's my #GirlHero... it's so important to inculcate that sense of confidence in the girls around you and hopefully, that's what we do this International Day of the Girl Child. #DayoftheGirl @girlupcampaign," the actress wrote.
Recently, the global icon was on the cover of the Variety magazine.
She thanked the publication on Twitter for honouring her and wrote, "Thank you @Variety for making me one of your #PowerOfWomen honorees. Grateful and humbled to be honored alongside such talented women."
While on the professional front, Priyanka Chopra has wrapped her upcoming Hollywood projects titled 'A Kid Like Jake' which also stars Jim Parsons and 'Isn't it Romantic?' which also stars Rebel Wilson and Liam Hemsworth.
-ANI