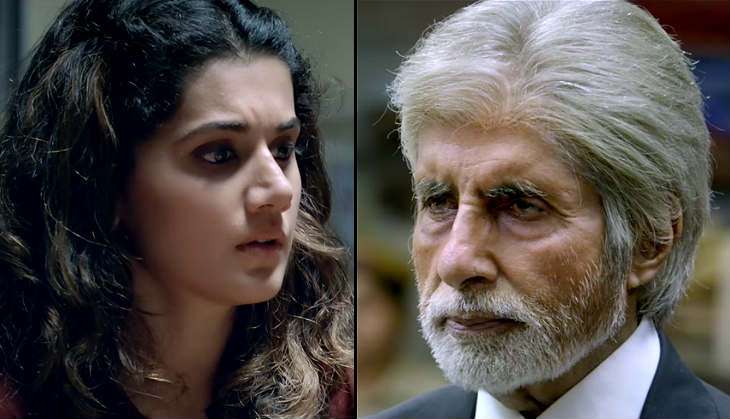 The trailer of Shoojits Sircar's Pink is out and it is extremely gripping, to say the least. A murder mystery that questions the society's moralistic attitude towards women, Pink seems to be an unconventional Bollywood film.
While the story hasn't been revealed in the trailer, the film's subject is hard-hitting and gives a lot to think about.
Featuring Amitabh Bachchan and Taapsee Pannu in the lead, Pink also stars Piyush Mishra, Kirti Kulhari, Andrea Tariang, Angad Bedi, Vijay Verma, Raashul Tandon and Tushar Pandey.
Also read: Pink: I want India to be a country free of rape, says Amitabh Bachchan
It opens with Big B, who is essaying the character of a prosecution lawyer putting some 'morally unacceptable' questions to a young woman in court. He asks her "Are you virgin?" and "What did you say to convey that you didn't want to have sex at that time?"
Watch the trailer here:
As tricky as the storyline of the film seems to be, the fact that the makers are bringing such a subject into mainstream cinema is totally commendable. Topping that is the strong screen presence of the megastar whose character's shades convince us that there's a positive grey side, despite him playing the prosecution lawyer.
The trailer conveys the fact that Pink has a very strong message, subtly wrapped in the dialogues.
Directed by Aniruddha Roy Chowdhury, Pink releases on 16 September.
Also read: What is Pink? Title of this Shoojit Sircar-Amitabh Bachchan film keeps everyone guessing