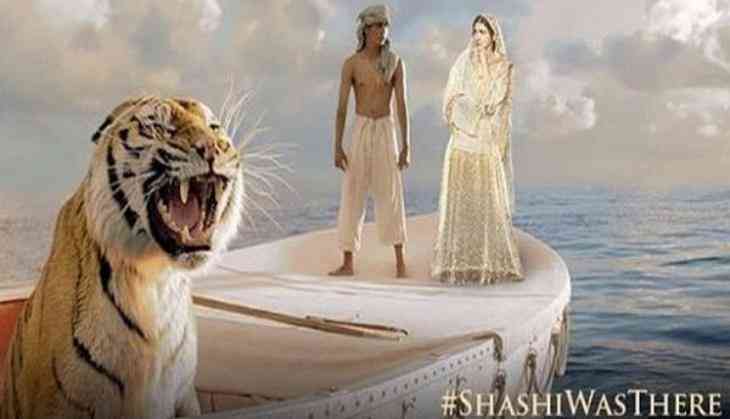 Since few weeks, Anushka Sharma, who is busy shooting for her upcoming movie 'Phillauri,' has been sharing really interesting posters to promote the movie.
But, the latest addition in those posters takes Phillauri's Shashi on a journey to an 'unknown location,' with Pi and Richard Parker.
The ' Sultan' star took to her Instagram account and shared a photo, placing Shashi next to Richard Parker, the Bengal Tiger from Ang Lee's ' Life of Pi'.
She captioned the photo, 'Pehle Sher Ke Saath Fasa Phir Ek Bhoot Ke Saath. Thank God main Khunkhar nahin, friendly hoon. #ShashiWasThere #SurajSharma.'
Anushka's co-star in 'Phillauri', Suraj Sharma made his acting debut with 2012 survival-drama 'Life of Pi,' in which he is left stranded in the middle of nowhere.
Recently, Anushka shared the image of her character from the movie, attending the controversial 2017 Oscars, telling Warren Beaty and Faye Dunawa, that the winner card has the wrong film's name on it.
On a related note, 'Phillauri' is slated to release on March 24 this year. The flick stars A nushka Sharma, Diljit Dosanjh and Suraj Sharma in lead roles.
-ANI