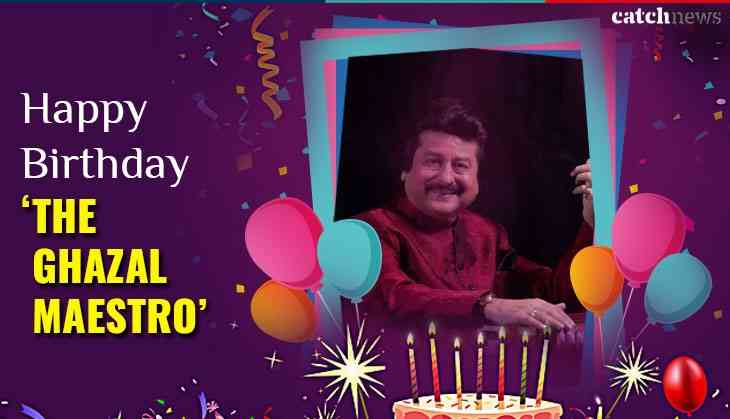 Happy Birthday Pankaj Udhas
Do you know whose birthday is today? It's ghazal maestro Pankaj Udhas 67th birthday. He is one of the renowned singer and composer. Well, there is no one who could save himself from the melodious voice of the singer. If you have ever heard his songs you will get refresh and fall in love again. Some of his famous ghazals will bring back romance in your life.
Pankaj Udhas has a perfect song in every genre. If you are in love then you must hear his ghazals. It will add more flavour to your love life. Every single line of his songs has deep meanings that make it worth listening.
In this era of hip-hop and music rap version of songs, Pankaj is still giving the tough competition to the famous singers like Arijit Singh, Atif Aslam and others. Besides his ghazals and albums, he had also sung some famous songs for Bollywood like Na kajre ki dhaar (Mohra) Chitthi Aayi Hai (Naam) etc..
Talking about his career, he had also received the fourth highest civilian award like Padma Shree. He also did various national and international concert at various places.
On the birthday occasion of this ghazal maestro, we are going to remind his some famous love and romantic songs which will raise your heartbeat for your love.
Check out:
1. Na Kajre Ki Dhaar na motiyo ki har
2. Chandi Jaisa Rang
3. Peene Walo Suno
4. Ahista
5. Ghoonghat Ko Mat Khol
Such a soulful voice that Pankaj Udhas have.. What do you say? Comment here
Also read: Blackbuck Poaching case: Race 3 actor Salman Khan was pretty confident that he won't go the jail; here's what he said; see video