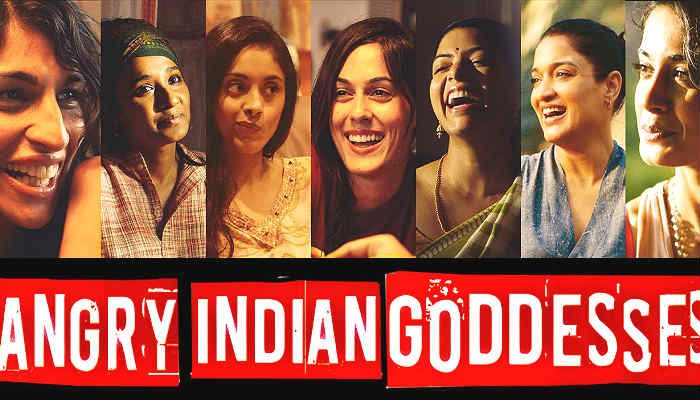 Indian filmmaker Pan Nalin's Angry Indian Goddesses has captured the second place in the Grolsch People's Choice Award at the Toronto International Film Festival (TIFF).
The film had its world premiere at the festival, where it was a part of the Special Presentation section.
The film stars Tannishtha Chatterjee, Sandhya Mridul, Sarah Jane Dias, Anushka Manchanda, Amrit Maghera, Rajashri Deshpande and Pavleen Gujral. Nalin said he was thrilled to be invited to the elite and prestigious festival.
"Oh my Goddess! I am thrilled that our new Hindi film Angry Indian Goddesses has been invited to TIFF. Toronto is one of the world's leading A-list film festivals. It has the right mix of great Hollywood movies and world cinema. Besides that, it has one of the best film markets and a great cinema-loving population," said Nalin, who has directed films like Samsara and Valley of Flowers.
This year's Special Presentation section at TIFF began on 10 September and included films like Natalie Portman's A Tale of Love & Darkness, Cate Blanchett-starrer Truth, Johnny Depp-led crime feature London Fields and Sandra Bullock's Our Brand Is Crisis.
Watch the trailer of the film here:
Nalin said he and producer Gaurav Dhingra are trying to release Angry Indian Goddesses in October or November in India.
-- with inputs from PTI