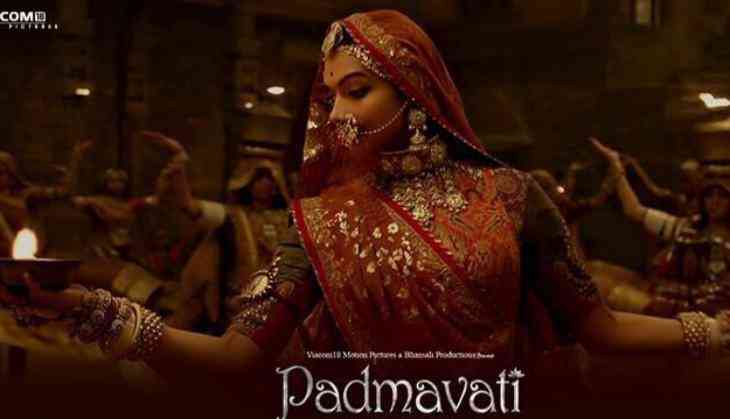 Padmavati second trailer to be released soon, Sanjay Leela Bhansali to clear bad air
The Supreme Court has asked the political leaders along with the community leaders to remain silent about the Sanjay Leela Bhansali's film Padmavati. Now there is one more reason to be happy for the fans of Ranveer Singh, Deepika Padukone, and Shahid Kapoor, who are eagerly waiting for the controversial film Padmavati.
Filmmakers Bhansali has decided to release a new trailer of the film. According to some close sources to Bhansali, the filmmaker is planning to release the second trailer of the film and it will be mainly focusing on the two leading Rajputs, Mahrawal Ratan Singh (Shahid Kapoor) and Queen Padmavati (Deepika Padukone) and there will be no glimpse of Ranveer Singh as Alauddin Khilji.
This trailer will be mainly focusing on the power of Rajputs, it will show the romantic angle between Shahid-Deepika and fight sequences of Rajput. Well, Bhansali has not confirmed the same yet.
Also Read - In Pics: Not only Sunny Leone, these Bollywood celebrities also went nude for photoshoot
There are also reports that the new trailer will also come out with the official new release date of the film Padmavati, as the film got postponed and won't be released on 1st December.
Also Read - Padmavati row: Bhansali, Deepika's film will not release in five states
The film has been facing a series of protest and it has been banned in six states - Rajasthan, Gujarat, Madhya Pradesh, Bihar, Uttar Pradesh and Punjab. Now the film has only a few states of North India as South is already packed with their regional films. Recently, the makers also sent the 3D copy of the film to CBFC to get the certificate. The films stars Ranveer Singh, Shahid Kapoor, Deepika Padukone, Jim Sarbh, Aditi Rao Hydari and others in leading roles.