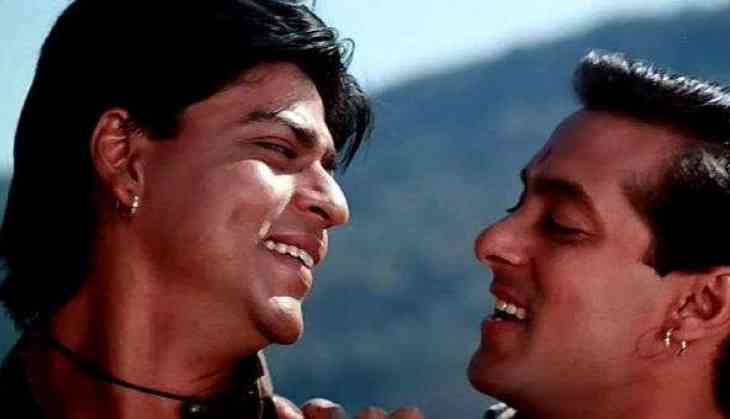 Shah Rukh Khan and Salman Khan have worked together in very few films and there is no doubt that they have always been considered as a hit pair. Most of the time they have given hit films at the box office. The pair started working from the film Karan Arjan that was a blockbuster at the box office. Fans still recall the memories of Karan Arjun and how they a story of two brothers taking revenge for their past life deaths.
The film was actually directed by Rakesh Roshan and it was his first collaboration with the leading actor Salman Khan. Now there is a fact that Salman Khan was never a part of Karan Arjun in the initial stage and Rakesh Roshan was planning to cast another lead actor of the time in the project.
Salman Khan Ajay Devgn
Actually, Rakesh Roshan planned to cast Ajay Devgn in the film alongside Shah Rukh Khan with whom he did one film previously called King Uncle. According to a report of BollywoodLife, Ajay Devgn was very keen to do the film but due to some differences, Ajay had decided to not to do the film. Then the role eventually landed to Salman Khan.
Salman Shah Rukh Khan
Karan Arjun not just won all the hearts but also won two Filmfare awards Best Action and Best Editing. It was the first collaboration of Salman Khan and Shah Rukh Khan, and after that, we have seen both in the films Hum Tumhare Hain Sanam, Kuch Kuch Hota Hai, and others.
Also Read - Kareena Kapoor Khan has an advice for step-daughter Sara Ali Khan to not date this actor; know why