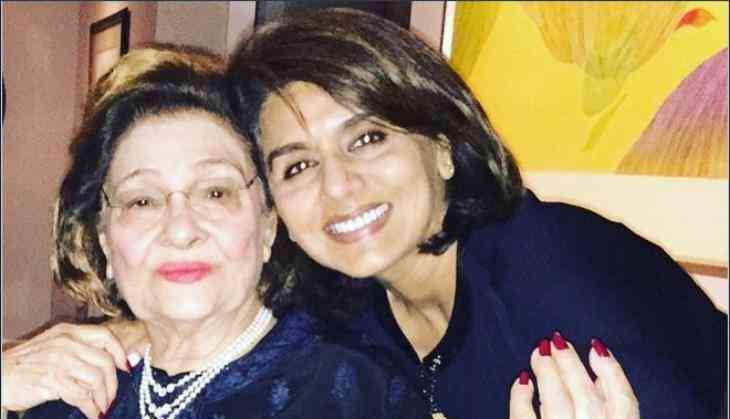 Neetu Kapoor Krishna Raj Kapoor
Bollywood actress Neetu Kapoor, wife of Rishi Kapoor on Tuesday posted an emotional message for her late mother-in-law Krishna Raj Kapoor who passed away on Monday. Neetu Kapoor posted an adorable picture of her with Krishna Raj Kapoor where they both can be seen smiling.
Neetu Kapoor gave a caption, "She was such a huge influence in my life admired her elegance Wit Generosity Warmth !!! She will always stay in my heart"
While this is to notice that Neetu Kapoor, Ranbir Kapoor, and Rishi Kapoor were not able to attend the funeral of Krishna Raj Kapoor because they all are in the US for Rishi Kapoor's medical treatment.
However, in their absence, Rishi Kapoor and Neetu Kapoor's daughter Riddhima Kapoor and Ranbir Kapoor's rumoured girlfriend Alia Bhatt were presented at the funeral of Krishna Raj Kapoor.