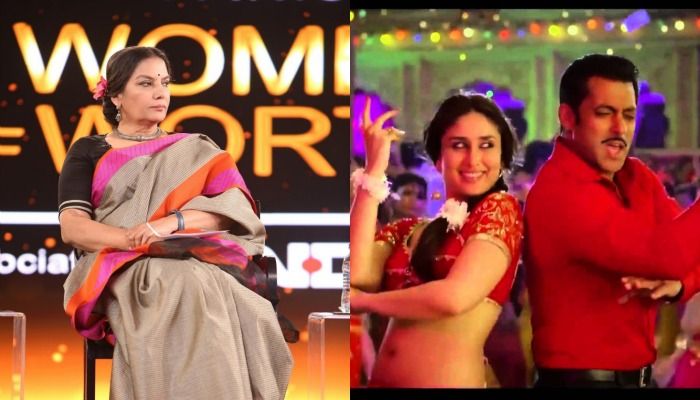 Actress, activist and a 'woman of worth', Shabana Azmi's recent comments about Bollywood, item numbers and parentage is likely to raise hackles.
At NDTV's Women of Worth 2016 conclave, curated by Ravish Kumar and co-panelled by lawyer Vrinda Grover, Kalilkesh Singh Deo, social scientist Shiv Vishwanathan, and Kalpana Vishwanath, Shabana was questioned about the representation of women in Hindi films.
Pricked by Ravish Kumar's line about women being considered 'devis', Shabana retorted with, 'that's the thing, we do not think we are 'devis'. Just give us an equal footing. You all continue being devtas, do not turn us into devis'.
The problem of Bollywood, according to Azmi is that since the early days of cinema till now, our films have tried to portray that when women say no, they actually mean yes.
On sensuality and moral policing: "The way sensuality is projected depends on the way the camera moves, not on how you danced or the clothes you wore. I feel filmmakers and artists should do self regulation on how they want to present sensuality."
"We don't want to give this in the hands of morality brigade. It is a very fine line which we have to take care of.
On item numbers, lyrics: "These days a lot has been spoken about item numbers. I have my own reservations regarding it. I think if a top-notch actress is singing 'Main toh tandoori murgi hun yaar. Gatka le saiyaan alcohol se', it's a very serious issue as it sends the wrong signal."
On being a responsible parent:
"The song (in this instance - Fevicol Se from Dabangg 2) is created by a group of people. But thousands of people watched it and loved it. They saw and did nothing about their six-year-old children performing on it. Is it only the responsibility of Bollywood to be responsible?"
However, she did mention that not only movies but people getting entertained by them are also responsible for the way they perceive what is shown on-screen.
The actress said that such special tracks are not the way to celebrate the sensuality of a woman. It is more of commodification and surrender to the male gaze.
--
With inputs from PTI
Watch: