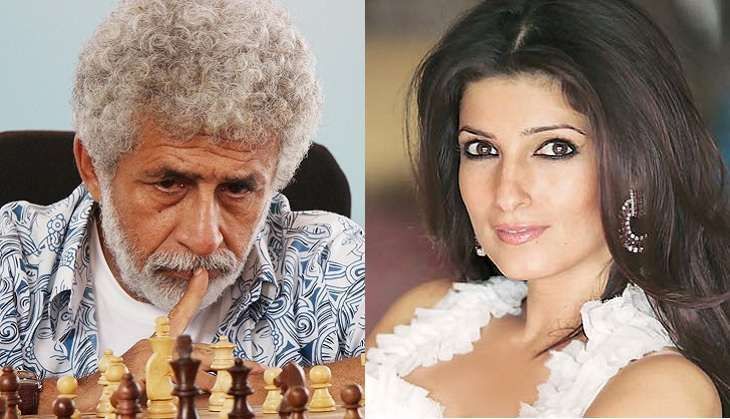 Veteran Bollywood actor Naseeruddin Shah ruffled feathers this weekend, when he called the late Rajesh Khanna a poor actor.
Khanna's daughter, actress-turned-author Twinkle Khanna, and other celebrities took to social media to slam Shah's comments, saying that it was in bad taste.
Following the outrage, Shah apologised for his comments. He said: "I apologise to those who were personally offended, my intention was not to attack him (Rajesh Khanna)."
However, it appears as though Twinkle is in no mood to forgive Shah. She tweeted:
All due regard toMrShah's reality,mine=a man who loved cinema& did films likeAnand,AmarPrem,KatiPatang thank u folks for all the love

— Twinkle Khanna (@mrsfunnybones) July 24, 2016
The row began when Shah told a leading daily that Bollywood was no stranger to mediocre talent. He said:
"It was the 70's when mediocrity came in Hindi films. That's when the actor called Rajesh Khanna joined the industry. For all his success, I think Mr Khanna was a very limited actor. In fact, he was a poor actor. Intellectually, he wasn't the most alert person I have ever met. His taste ruled the industry."