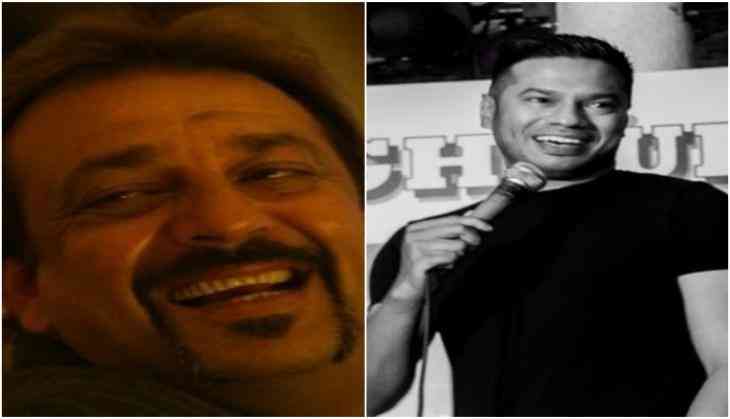 Mumbaikars life seems to have come to a standstill due to the heavy rainfall. At the times of difficulties, the citizens have extended helping hands to help each other and the people who are stranded at different places.
Besides this chaos, a new incident has come to light that Munna bhai Sanjay Dutt's office manager threatened popular stand-up comedian, Daniel Fernandes. The comedian took to his Twitter account and claimed that the actor's manager has threatened to beat him up for asking to let his car to be parked at the location.
Daniel further said that he lived in the same building and asked if he could park his car on the elevated platform since his car was flooded. But the manager didn't allow him to do so.
Comedian also taunted that people are busy in helping each other in every way possible during the incessant rains but there are some people who are denying to help people just to keep themselves safe.

Read Tweets:
The manager of Sanjay Dutt's office threatened to beat me up because I asked if I could park my car on the elevated platform of the building

— Daniel Fernandes (@absolutelydanny) August 29, 2017
It blows my mind that in a city that's literally drowning and people are helping in any way they can, this fine gentleman was on some

— Daniel Fernandes (@absolutelydanny) August 29, 2017
All I asked was to let my car stay there till the water recedes. My car was already flooded at this point and in danger of stalling.

— Daniel Fernandes (@absolutelydanny) August 29, 2017
that I live in (he has an office in the 1st floor and has blocked an entire entry point for himself)

— Daniel Fernandes (@absolutelydanny) August 29, 2017
The manager of Sanjay Dutt's office threatened to beat me up because I asked if I could park my car on the elevated platform of the building

— Daniel Fernandes (@absolutelydanny) August 29, 2017
Also, don't try to drive. Cars are stalling. Mine was literally floating at one point until water entered in up to my seats. Stay put!

— Daniel Fernandes (@absolutelydanny) August 29, 2017