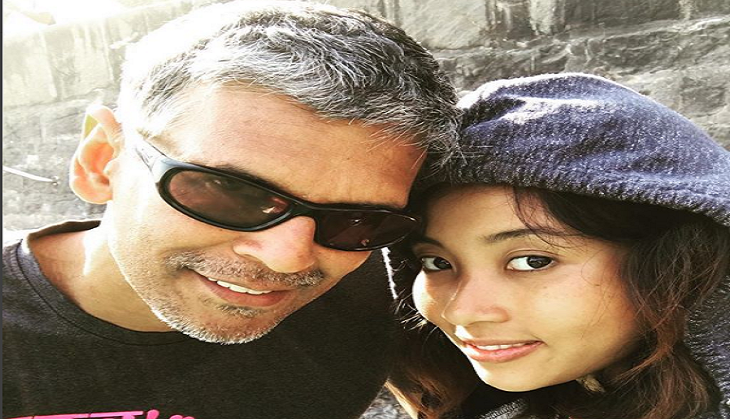 Just a few days back, there were reports that the 'Iron Man' of our country aka Bollywood actor Milind Soman is all set to marry his 25 years younger girlfriend named Ankita Konwar and then suddenly news flashed that she has dumped the actor just before few days of their marriage. But now it seems as if it was nothing but just another rumor doing rounds.
The rumors said that Ankita left him after she won an online Casino game in which she won a jackpot of around 9 lakhs and later stopped contacting him. But she has now posted an adorable picture with him on her social media account and proved that everything is fine between the two.
Ankita took to her Instagram account and wrote, "The best thing to spend on your relationship is time, conversation, understanding and honesty 😊😍
#myman #love #conversation #whenyoumakemesmile"
ALSO READ: Milind Soman 25 years younger girlfriend Ankita Kanwar dumped him for money just before marriage; read details inside
Check out the picture here:
As soon as she posted the picture, users on the photo-sharing apps started commenting and were happy
to know that they both are still together. There were some who wrote, "Waow! Wat a relief...!after the fake news report..just a mint ago crazy report" while others said that they are happy to know that they both are fine, happy and together.
They both have been very open about their relationship and are seen posting pictures with each other on their social media quite often. Just a few days back, Ankita posted a picture with a diamond ring to announce that they both have got engaged. Check out some of the couple's pictures.
Milind have a lot of times received a lot of flak for dating a girl 25 years younger than his age but they have always proved that if love is true then nothing be it colour, age, distance doesn't matter. Now that both of them are together, we just wish that they both stay together forever.
ALSO READ: Milind Soman is all set marry his 29 years younger girlfriend Ankita Konwar; here are the details