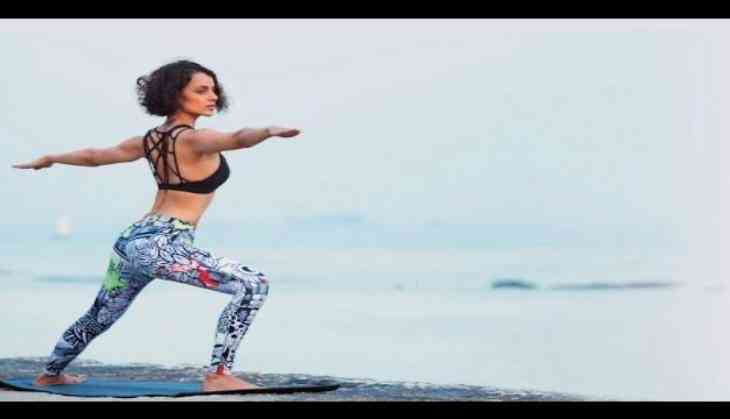 In a horrific incident during a shoot, one of the talented actresses Kangana Ranaut has been severely injured while performing an action scene with her co-star Nihar Pandya for the film Manikarnika: The Queen of Jhansi.
Often dubbed as 'Queen' of Bollywood, Kangana was immediately rushed to Apollo hospital where she has been given 15 stitches on her forehead.
Kangana was hit by sword between her eyebrows on Wednesday evening.
"Kangana had to duck when Nihar (her co-star Nihar Pandya) attacked her, but the timing went wrong and Nihar's sword hit her forehead instead. It made a deep cut between her eyebrows. The drive to the hospital took a good 30 minutes, but she put up a brave front despite the pain and bleeding. Nihar was apologetic and felt terrible, but Kangana pacified him," film's producer Kamal Jain told mid-day said.
According to the Indian Express reports, the actress is expected to be discharged next week and is under supervision of senior doctors.
The film, Manikarnika, stars Kangana Ranaut playing Laxmibai.. The film has been scripted by K.V. Vijayendra Prasad, the writer of Baahubali and Bajrangi Bhaijaan.