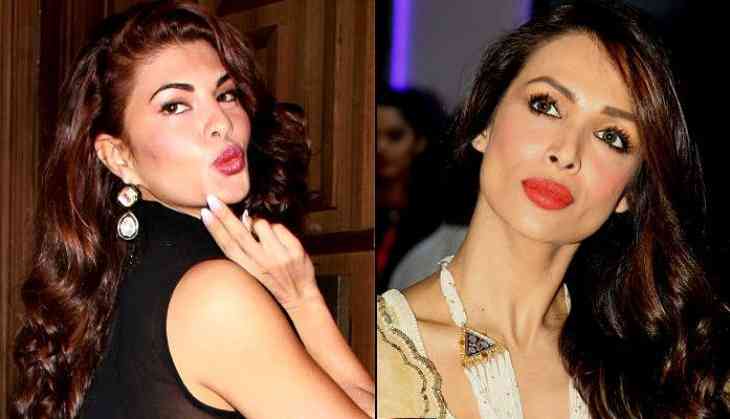 Tik Tok is known for its funny videos as well as challenges whereas even celebrities are known for copying each other. So if we mix up both the trends what will it come out to be it can be yay aswell nay but in this recent video, it was yay for this actress but nay for the social media. Recently, Bollywood diva Malaika entre this bandwagon where we can see her copying Jacquline Fernandes.
Malaika Arora posted a video on Instagram where she is seen sitting in front of the camera with the song playing in the background and she is changing her shoes at every beat of the song. In this video, she is seen advertising the sports brand.
This video of her reminds us of Jacquline's video which she posted a few months ago, even that video was made to advertise a sports brand.
Meanwhile, an Instagram account posted the video of both Jacquline at one side and Malaika at another and captioned it in a funny manner have a look:
@malaikaaroraofficial: Can I copy your homework?
@jacquelinef143: Yeah, just change it up so it doesn't look obvious you copied!"
@malaikaaroraofficial: Thanks, sis!
(Update: Apparently it's an old @tiktok challenge, so basically ZERO efforts were made for the moolah lol)
Yes, fans did compare the two and they trolled Malaika very badly but more to that they trolled the whole account down for posting the video.

Malaika getting trolled
Also Read-
Exclusive! Arjun Kapoor-Malaika Arora are getting married on 19th April; read details inside