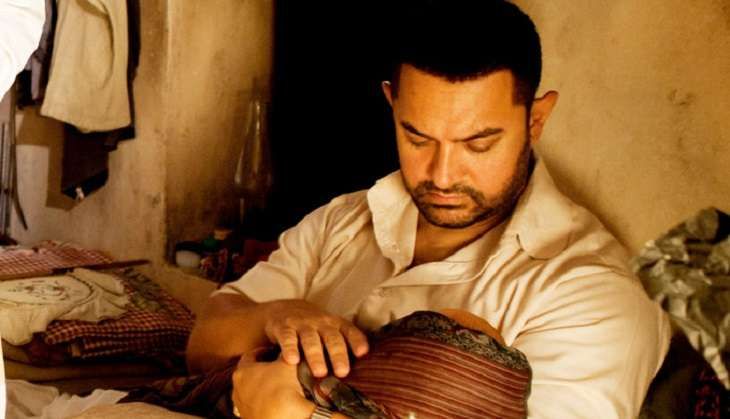 Christmas is to Aamir Khan what Eid is to Salman Khan. Both stars seem to have a penchant for releasing their films on these two festivals - when large crowds flock to the ticket window.
Over the last five years, Aamir Khan has found success with his Christmas releases. His films, Ghajini, 3 Idiots, Dhoom 3 and PK - all of which were released around Christmas - have shattered all Box Office records upon their release.
Two years after PK, Aamir Khan is all set to return to the big screen with Dangal - which is scheduled for a Christmas 2016 release.
While initial reports claimed that the film would hit the screen on 23 December, it has now been reported that the makers plan to release the film on 16 December. This will help the film reap the benefit of the extended holiday period.
A 16 December release will give Dangal a clear three-week run at the Box Office - as no other major Bollywood film is scheduled to release till the first week of January.

Also Read: Dangal: Aamir Khan's wrestling sequences to start on 15 June
The final shooting schedule of Dangal is set to start at Ludhiana from 15 June. The Ludhiana schedule will include the 'akhada sequences' featuring Aamir Khan as young Mahavir Phogat. The shooting will be wrapped in 15 to 20 days following which the post production work will commence.
Here's a quick look at how Aamir Khan's Christmas releases have fared in the last few years:
Ghajini (2008): Rs 110 crore (First Bollywood film to earn over Rs 100 crore)
3 Idiots (2009): Rs 202 crore (First Bollywood film to earn over Rs 200 crore)
Dhoom 3 (2013): Rs 285 crore (First Bollywood film to earn over Rs 250 crore)
PK (2014): Rs 340 crore (First Bollywood film to earn over Rs 300 crore)
Will Dangal become the first Bollywood film to cross the Rs 350 crore mark at the Box Office? Only time will tell.