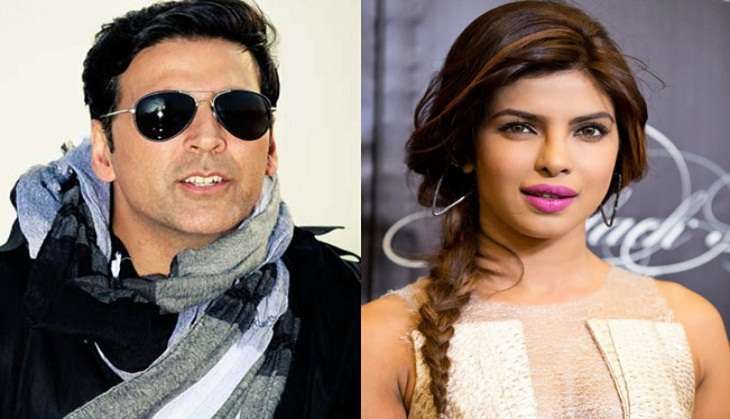 Akshay Kumar has worked with most of the heroines in Bollywood. There have been rumours that Priyanka Chopra and Akshay have vowed never to work with each other.
Recently, in an interview when the actor was asked about his estranged relations with PC...Akshay promptly replied, "There is nothing like that. I have worked in five films with Priyanka. It's not like I don't want to work with her. Except for Rani Mukherji I have worked with every heroine. If there is an opportunity I will surely work with Priyanka Chopra."
The 48 year old actor has worked with Priyanka in films like Aitraaz, Mujhse Shaadi Karogi, Andaaz and Waqt which was their last film together in 2005.
Apparently, along with Priyanka, the actor also had issues with Farah Khan and Ekta Kapoor. Akshay said,, "Let us call Priyanka Chopra, Ekta Kapoor, and Farah Khan and check if they have any issues with me. That way you will know for sure."