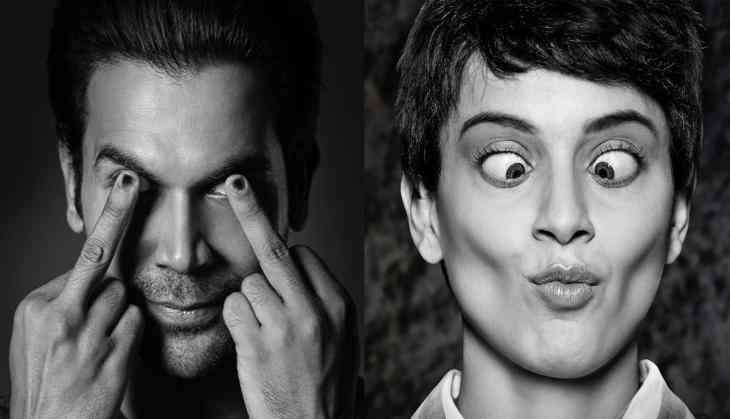 Queen pair Kangana Ranaut and Rajkummar Rao are coming back with Ekta Kapoor's Mental Hai Kya. The pair was the great hit back in 2014, they rocked the theatres with their flawless performance, even their fans are eagerly waiting for their movie to hit the cinemas.
But there is bad news for their fans as earlier, movie was scheduled to release on 29th March but because of Kangana's request, they have shifted the release date two months ahead. Now Mental Hai Kya will release in May date is yet to be decided.
Kangana requested the makers to shift the release date as she needs some space to breathe. Mental Hai Kya is releasing exactly two months after Manikarnika released which means she has to immediately dive into the promotions of her upcoming movie.
Also, there are some patch works for Mental Hai Kya pending which can also take some time, because Kangana was busy with her promotions for Manikarnika and could work on the patch shoot, therefore, the makers of Mental Hai Kya decided to push the release date as it will be best to do so and they can get ample amount of time to work on their patch shoot.
As soon as the date is announced we will inform you so stay tuned for more details on Mental Hai Kya the comic drama.