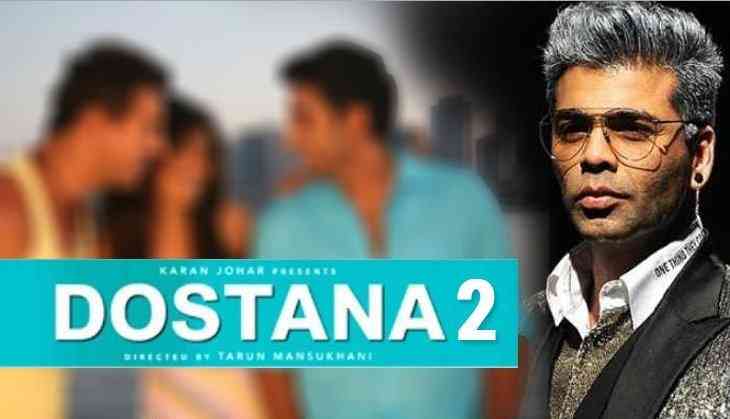 Bollywood filmmaker Karan Johar is going to announce one more project under his production house Dharma and he shared a video on his social media Twitter. While sharing the video on Twitter, Karan Johar posted, "Got a ring to it, doesn't it? You know what it is! Stay tuned and watch this space - announcement coming your way tomorrow! "
The video can hint towards the announcement of Dostana 2 and fans also started commenting Dostana 2 to the video. The video also shows something that recalls the memory of 2008 released film Dostana. Let us tell you that since a few days the media reports suggested that Karan Johar is planning to make the sequel of 2008 released film Dostana.
Reports were also that makers have zeroed on the cast of Dostana 2, and Rajkummar Rao, John Abraham alongside Janhvi Kapoor will star in the sequel. Earlier reports were that the new cast will be taking place against the old cast of Abhishek, John and Priyanka Chopra, and it also happened. Only John Abraham has got his place in Dostana 2.
Rumours were that Alia Bhatt was considered for the role but all goes in favour of Janhvi Kapoor as Alia is busy with many Dharma projects as well. Let us tell you that Dostana did amazing box office collection in 2008 and this film was in the buzz for a longer time.
Also Read - Radhika Apte tells how she lost out on Ayushmann Khurrana's Vicky Donor