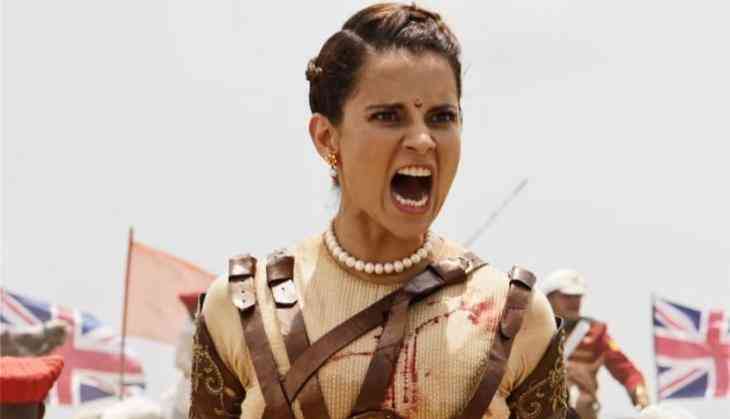 A week before the release of Manikarnika The Queen of Jhansi actress Kangana Ranaut premiered her film in front of president Ramnath Kovind. However, despite that the Rajput Karni Sena allegedly harassing her over the biopic based on bravery queen Jhansi Ki Raani, Laxmibai.
Now in the anger against Karni Sena, finally actress Kangana Ranaut issued a statement for Karni Sena. Kangana Ranaut told ANI, "Four historians have certified Manikarnika, we have got censor certificate as well, Karni Sena has been conveyed this but they are continuing to harass me. If they don't stop then they should know I am also a Rajput and I will destroy each one of them,"
Here is our tribute @Shankar_Live @ShankarEhsanLoy to the nation: https://t.co/0AOn7HdDKt
You can hear my recitation of Bharat Song at: https://t.co/uDDTNZ1KR6

Please post your expression of love for the country using the hashtag #DeshPremJatao.

— Prasoon Joshi (@prasoonjoshi_) January 10, 2019
Significantly, last year director Sanjay Leela Bhansali's film Padmaavat starring Ranveer Singh, Shahid Kapoor, and Deepika Padukone faced the same kind of trouble when the Karni Sena came out in protest against the film.
Even some of the members of Karni Sena threatened the team to not allow the release of Padmaavat. While some of them threaten Deepika Padukone to cut her head if the film released. There was the time in the making of the film when some group members attacked on Padmaavat sets and also beat director Bhansali.
Also Read - See the full hot and sexy calendar 2019 featuring Richa Chadha as Shakeela