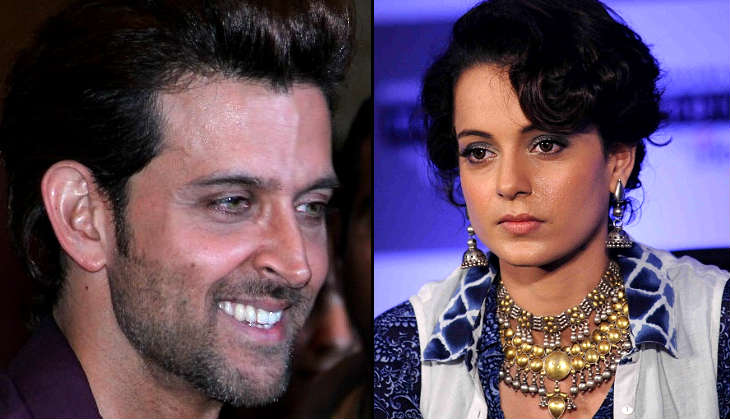 Bollywood actress Kangana Ranaut unveiled author Chetan Bhagat's novel, One Indian Girl today in Mumbai. At the event, the actress was asked to share her thoughts about Rakesh Roshan coming out in defence of his son, Hrithik Roshan, on the actor's recent controversy with her.
Kangana quipped, "He is a 43-year-old man. I just can't understand why his father has to come to rescue him from all these small controversies."
Also Read: Kaho Na Pope Se Pyaar Hai. Why Hrithik Roshan owes Kangana Ranaut an apology
A few days back, Rakesh Roshan had broken his silence on the much spoken about Hrithik Roshan - Kangana Ranaut controversy. Supporting his son, the veteran director revealed that people would be shocked once they come to know the truth.
"Hrithik is different. Even when someone was spreading lies about him, he chose to stay calm and dignified. If he does choose to come out with the truth, it will shock everyone," said sr. Roshan in an interview to a leading daily.
Also Read: 8 things Kangana Ranaut said after Hrithik Roshan's tweet; Let Bollywood's Queen give you a few tips on relationships