Calling her bold would be an understatement. Actress Kangana Ranaut has proven her acting prowess in films like Fashion, Queen,and Tanu Weds Manu Returns among others. However, the national award winning actress has been making news for her personal life, in recent days.
A lot has been said about Kangana Ranaut's legal battle with her Kites and Krissh co-star Hrithik Roshan. Even though the actress has claimed that she is unfazed by the entire issue and is happy in her own space, she is thankful to all those who have supported her. Especially her colleagues from the industry.
Talking about this sisterhood at a recent store launch, Kangana mentioned that it's overwhelming to see how most of her industry pals let their concern be known while she went through her ordeal. She said:
"All my girls are just amazing. We are so thick. We don't discuss our personal lives, like nobody ever questioned me, 'What happened?', but all I get is calls, lots of love and concern. Everybody has called me and asked me, whether it's Priyanka, Vidya, or Sonam. A lot of men have responded too."
Also read: Is Sonam Kapoor's statement on Hrithik-Kangana legal battle the most logical one yet?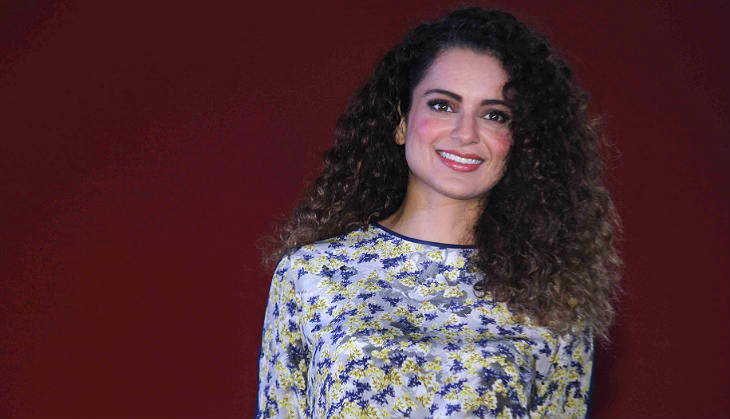 Kangana Ranaut (Kangana Ranaut (IANS))
Earlier, Vidya had supported Kangana by saying that even though she can't comment on the issue, she is impressed with Kangana's display of courage. Her statement during the trailer launch of Te3n reads:
"It's none of my business to judge anyone and least of all to comment on what is their business... But I have the greatest admiration for her (Kangana). It is very creditable that she is standing up for herself because as women we find it easy to stand up for everyone else but ourselves. We stand up for our fathers, husbands, children and parents but we rarely stand up for ourselves. So kudos to her and more power to her."
Also read: 17 badass things Kangana Ranaut said about the Hrithik Roshan row and being called a witch & a whore